Now, Nowhere is Safe – Readers' Reactions
August24news.com
Sponsored by: H&H
Awolowo in the 70s said that the children you failed to train will never let you have peace, True or False?
Emmanuel Joshua Oluwabankole
———–
We Nigerians are physically and spiritually defeated by our beliefs about our government's ability to protect us, and sincerely speaking, the youths nowadays care less about the government's matter, the country is getting worse and is about to collapse.
Just take a look at those strikes that keep students at home for months, corruption in all levels and the terrifying insecurity of the nation, now am sure even the rich have no safe place to stay. This nation has sinned a lot, we should either rise to greatness or the nation might be cleaved asunder. The truth is always bitter.
Abubakar Abul Amina
———–
That's the bitter truth sir! Long may you reign with good health and gestures worth emulating.
Shehu Mohammed
———–
The children you failed to train will never let you have peace. The truth of the matter is that everybody who is privileged in Nigeria will not care about other people's problems. May God continue to bless our youths.
Maiwada Tukura Makurna Prince
———–
The children that you left untrained will never let you have peace.
Bilal Ismail
———–
The truth is bitter. Correct sir.
Abubakar Sadiq
———–
All hope is not lost, don't despair. The government has been trying to be on top of the matter, what you need to do is appreciate and motivate them.
Bulama Bukar Buttu
———–
You've said it all Sir. We choose to remain silent instead of condemning the systematic attacks and assaults upon individuals and places in Yobe and Borno. Now that the incessant insurgency has spilled over to almost the entire country, we are paying the price for our failures. May God increase you in knowledge and wisdom, and strengthen you to speak the truth that matters the most.
Mubarak Shu'aib
———–
It occurred due to the "I don't care attitude" shown by the politicians.
Isma'il Isyaku Gachi
———–
You did well sir, it is now our turn to call back home anybody who misuse his position and those behind all these mayhem
Comrade Abubakar Lawan Kiru
———–
The high level of "I don't care attitude" and hypocrisy led the north to where it is today. It would not have gotten to this level, if they had not played 10 10 with the whole situation from day one.
Ovie Okukulabe
———–
My mentor, I would like to add more pieces to the security challenges that we are currently facing, especially in northern Nigeria, but you have said it all.
Jajere Abdul
———–
Nigeria is bleeding, sir. In Nigeria today nowhere is safe. Insecurity has overtaken the country, fuelled by bad governance and corruption.
Dauda Shehu
———–
Pathetic.
Ali Tijjani Hassan
———–
Succinctly captured. God save Nigeria!
Offiong Ita
———–
Your submissions are valid sir, and like you mentioned in one of the paragraphs how our intelligence collapsed, scores of marauders will ride into communities, abduct their target and run into the bushes unchallenged.
Ibrahim Baba Saleh
———–
They don't run into the bushes, Malam Ibrahim, they walk.
Author's comment.
———–
We are where we are simply because we were less concerned over what mattererd to some of us.
Abdullahi Barde
———–
As usual, this is an excellent piece, Dr Hassan, an articulation of all you have said on the subject in the last five years. It is my hope that the people responsible for safeguarding lives and properties in this country will read the article and use the lessons to do their jobs efficiently. If we fail, the calamity would come to us and there would be nobody to speak for us, may Allah prevent such things from happening. I wish you more wisdom to continue your selfless service to humanity.
Professor Mohammed Khalid Othman
———–
We have heard enough condemnations, now we want to see actions upon actions.
Elbash S Umar
———–
Practical condemnation is what we needed. More Ink to your pen sir.
Jibril Alhaji Yunusa Suse
———–
Thank you Mr. Gimba for this important piece. We are being consumed by our own creation, Allah yabamu mafita.
Kabiru Sadiq
———–
The corrosive insecurity caused by poverty is getting worse. We need a private security.
Abdussamad Yahya Sufi
———–
My Gombe is safe.
Umar Kawuwa
———–
One bad thing about Nigerian leadership for years is nonchalant attitude. They'll intentionally ignore a thorn until it grows out of control. Terrorism, banditry, corruption and other social vices can be halted at the infant stage, but the corruption in us cannot allow authorities in charge to act swiftly until it goes beyond control. The sorry state of our collective irresponsibility plunge us into where we are today. But it is never too late to fix. If we can all be responsible, we can overcome our predicaments.
Ahmad M. Salihu
———–
This stanza was in Nigeria first used by Senator Kashim Shettima in recent time when he was governor of Borno state and as chairman of Northern Governors forum when he was explaining the carefree attitude of some of his colleague on the menace of Boko Haram at their meeting. Hassan Gimba did a nice job too. He is a wonderful columnist.
Abubakar Ali Abdallah
———–
This version of "Now Nowhere is Safe" does not only analyze the problem of insecurity across many fronts in Nigeria, but also encompasses well fashioned and workable solutions to combat them. A lot of workable solutions to the problem at hand were being outlined. Only if they have ears/eyes to hear/read. But they decided to pay deaf ear and discarded them, perhaps because they were safe. Now, nobody and nowhere is safe. Thank you, Dr., for this masterpiece.
Dr Ukasha Ismail
———–
Correct
Victoria Kitchener
———–
Let me wear my reading glasses.
Taha Mamman Shamaki
———–
Now, nowhere is safe (2) (11/04/2022)
This is nice. Keep up telling the truth. May you leave long, sir.
Comrade Usman Abubakar DSchedule
———–
The heat is on. Revolution is loading up for all evil politicians in Nigeria…
Keep looting and making people grow poorer than their thoughts.
Mmaduabuchi Nwoda
———–
I love this in-depth journalism.
Chris Akani
———–
Thank you for revealing the facts.
Umar Farouq
———–
Perfectly said! Dear sir, indeed you are absolutely right about what you have spoken.
Comrade Idris Salisu Ahmed
———–
Including where you are writing from? Stop exaggerating our situation.
Abubakar Sarki Umar
———–
Abubakar Sarki Umar, sad that you people still don't see things for what they really are. The situation is worse than anyone can ever put in writing.
One day, una go get SENSE. Even in Ukraine where war ranges, people stole write. Must you or your loved one be a victim before you believe the security situation in the country at the moment is terrible? Really sad how you guys reason.
Hillary Idornigie
Abubakar Sarki Umar, even where you are commenting from is not safe just that it hasn't reached you.
Sanda Yakubu Nehemiah
———–
Exactly Nigeria is bleeding!!!
Ibrahim Musa
———–
Now, nowhere is safe (3) (25/04/2022)
Nigeria is in the battle field while the elite are gearing to be re-elected or elected instead of them to stop the campaign and focus on the situation but they are all busy on their selfish interest while fellow Nigerians are suffering from different calamities.
Ibrahim Rayyahi Alfulaty
———–
We should just stop blame game and save humanity. We have been calling for unity to liberate Nigeria and the black race, northern and southern Nigeria must all wake up and face the truth; we must unite.
Ibrahim Unity Adam
———–
I'm highly impressed with Hassan Gimba's expository write-up; it's an in-depth analysis of the ugly situations in Nigeria today. Who will salvage Nigeria?
Elder Victor Onyemairo Chukwudi
———–
More ink to your golden pen, our veteran columnist, Dr. Hassan Gimba.
Inuwa Ayuba
———–
May Almighty Allah protect you.
Sani Wakili
———–
The concluding paragraph carries huge message and says it all. Thanks Dr for taking such a bold step.
Dr Ukasha Ismail
———–
As usual, the question as to how this could be addressed came to mind as I was reading the article but as I continued reading my question was answered in the last paragraph. You have spoken for the people once more. Ride on Dr.
Amina Abdullahi
———–
Voilá! After reading 'Now, nowhere is safe' I have found 2 safe places: "Its leaders must urgently embrace justice and fairness and the laws of the land must equally apply to king and serf. Then the leaders must truly see leadership as service to the fatherland and not a means for them and their families to aim at owning the land."
2. "As a matter of urgency, the government must brace up to fight this war and do all it must to cut off the terrorists' recruitment base and stop allowing them to prove how strong they are." Thanks Sir.
Ibrahim Bomoi
———–
Awesome piece, sir! I have stopped receiving your updates on Whatsapp. Hope you're doing well.
E-VOTING WILL ENTRENCH DEMOCRATIC ETHOS, SPURS DEVELOPMENT – NITDA BOSS

By Zuwaira O. Ayitogo
The proper administration of elections contributes immensely to the growth of democracy and civic development, the Director General, National Information Technology Development Agency, (NITDA) Kashifu Inuwa, CCIE has said.

Inuwa stated this today in Abuja while delivering a paper at a hybrid symposium of the Nigeria eGovernment Summit 2022 themed: "Promoting eGovernment in Election Year for Improved Governance".

Represented by Mr. Bernard Ewah, the acting Director, e-Government Development and Regulation Department, the DG NITDA said, "e-voting constitutes a very important aspect of ICT-enabled democratic governance.
It generally aims at increasing participation of citizens in the electoral process and improving the outcomes of elections by addressing challenges associated with traditional voting practices".

The NITDA boss explained that the e-voting technologies support one or more of the major phases of the electoral processes from the registration stage in the pre-voting phase to voting, balloting and verification to counting or tallying after voting.

Inuwa asserted that e-governance has become an important mechanism in enhancing citizens' participation, monitoring and evaluating government projects, ensuring government accountability and transparency as well as transferring information from one sector to another.

"e-government has transformed Nigeria into a world-class economy and has restructured our electoral and other government processes" he added.

He said, "Participatory democracy is one of the major requirements for achieving e-governance, particularly, where majority of the citizenry is disenchanted with the electioneering or democratic processes or government. For successful adoption of e-voting and e-government, grassroots mobilization through e-democracy should be encouraged."
He disclosed that NITDA has an e-Government Master Plan that promotes the use of e-government at sub-national and grassroots, adding that, so far, Plateau, Benue, Jigawa, Ogun and Nasarawa states have benefited from this initiative.

Inuwa, while asserting that a unique feature of e-Governance in an election year is the increasing use of private or non-state infrastructure, noted that a lot of Nigerians are utilising personal devices and private networks to disseminate information relating to the forthcoming general election.
"As such, the role of government is to ensure that non-state actors including individuals and private businesses act responsibly and uphold the common interest of the Nigerian sovereignty."

NITDA boss further stated that the adoption of electronic voting and transmission of results has the potential to drastically reduce the prospect of electoral violence because as long as the polling centers are well secured, political thugs will have little or no influence over proceedings as the results could be transmitted within minutes to the collation center.

He concluded that as the 2023 general elections draws nearer, electronic voting would play a paramount role. He said, "E-voting is becoming a standard in electoral processes around the world, and Nigeria is poised to improve its ranking on the global e-governance index as well as toe the line of countries like Estonia, Brazil, India, Philippines and Australia who have all introduced e-voting at various levels in their political systems."
Frustrations of a Dancing Wannabe President (1), by Hassan Gimba
Frustrations of a Dancing Wannabe President (1), by Hassan Gimba
There must be something that does not sit well between Adamu Maina Waziri, a former minister of the federal republic, a chieftain of the Peoples Democratic Party (PDP) and one of Atiku Abubakar's right-hand men, and Nyesom Ezenwo Wike, governor of Rivers State and runner-up in the presidential primary election of the PDP.
Wike lost the primary election to Atiku by 237 votes to 371. Without a doubt, that loss, which he never expected, hit him hard. A few weeks later, he lost the chance to be Atiku's running mate. That completely unhinged him and, frustrated, he has been in pain since. Even though his loss "dey pain him", it may not necessarily mean that "e dey sweet" Waziri.
Yet Wike went ballistic last Friday over Waziri whom he identified as "one of the problem people" (sic) in the party. Speaking in a live programme with AIT, Channels, TVC and NTA, he wailed that "since 1999, the Peoples Democratic Party (PDP) has not won Yobe State but one of the problem people is from Yobe. So, what will he give the party?" (Sic)
He said that Waziri has not brought anything to the table, only to demand his immediate removal. "You have not won your state and you are questioning me that have full support from my state.
"He is going about saying 'we will deal with him, we will sanction him'. Meanwhile, we are zero in his state…what will he bring to the table? All they have been doing is name-calling, which they will do without me. But you can't do without me in my state."
Wike, who may know the tradition of Rivers politics, surely knows not that of Yobe or surrounding geographical areas and the history behind their leftist, now called progressive, politics.
Generally, Yobe, or a greater part of it, has always been part of the Borno Empire, which was a fiercely independent entity that did not bow even to Sheikh Usman Danfodio's jihad. Not because they were opposed to the faith that was being planted, but because Borno was already an Islamic kingdom that Danfodio dreamt of establishing.
In the build-up to independence and through the First Republic, Borno was not run over by the Northern People's Congress (NPC) that rode over the then-behemoth north and established its reign over Nigeria. There was respect for the Sardauna and "his party" but the people of Borno had theirs because the Borno Youth Movement was a credible platform.
Fast forward to the Second Republic when the National Party of Nigeria (NPN), a scion of the NPC, was the master of the North, earning it the presidency of the country, Borno, consisting of present-day Borno and Yobe states, went for the indigenous Great Nigeria Peoples Party (GNPP), a party founded by the apostle of Politics without Bitterness, the late Waziri Ibrahim, an indigene of Yobe State. Though NPN got Borno in 1983 when it had "moonslide" victories all over Nigeria, that "colonisation" did not last.
Since the inception of the current republic, old Borno, made up of both Borno and Yobe states, had never tipped over from its leftist ideology. However, while Borno has in most cases been almost a hundred per cent leftist, i.e., voting wholly for All Peoples' Party (APP), All Nigeria Peoples Party (ANPP) and now All Progressives Congress (APC), the PDP in Yobe, especially in Yobe South, has been giving all leftist ruling parties in the state a run for their money, and all because of one man, Adamu Maina Waziri, the man Wike said "is not bringing anything to the table".
In 1999, for instance, the PDP had 10 elected local government chairmen out of 17 in Yobe, more than half of the state's 178 councillors and 11 out of 24 house of assembly members with a couple of members of the House of Representatives.
Even though in the media chat Wike said the PDP had never won Waziri's ward, the PDP in Waziri's constituency has produced two senators, 2007 – 2011 and 2015 – 2019, members of the House of Representatives as well as those of the state assembly.
The only time since 1999 that the PDP had a poor run was in 2019 when it lost the election with an unimaginable margin, losing in all the state's polling booths. However, that was mainly a result of the candidate, the current governor, who the APC presented for the gubernatorial election.
A man who has friends all over the state and across all the political parties, and is known for his love for the people and desire to develop the state's human and natural resources, Honourable Mai Mala Buni swept the state like a tsunami.
Therefore, Yobe in the North is
North is diametrically opposite to Rivers in the South, which has always voted rightist from the First Republic. In the Second Republic, Rivers was an NPN stronghold, and it has been a PDP one since 1999.
In 2011, the late Usman Albishir, regarded as the godfather of the ruling party in Yobe, crossed over to the opposition PDP and, through political subterfuge, wrestled the gubernatorial ticket from Waziri. The trouncing he got was never experienced in the state until 2019.
In the same vein, were Wike to contest on the platform of any other party other than PDP in Rivers, his dancing will not save him from being mercilessly whupped at the poll by any candidate presented by PDP. He should ask Rotimi Amaechi or Godswill Akpabio from the sister state, Akwa Ibom.
However, Waziri's political relevance and value do not begin and end with just winning seats for his party. He was part and parcel of G34 – those who founded the PDP on whose platform Wike dreamt of being president of Nigeria. He was among those who drafted the party's constitution as well. Courageous, intelligent, fiercely loyal, blunt, straightforward and with a forgiving spirit, Waziri is the sort of person who suffers no fools. He is, therefore, an asset in all ramifications of the term.
Hassan Gimba is the Publisher of Neptune Magazine
Oscar Onyeama – We Need A Closure by Joseph Edgar
I have read the Nairametrics report one more time. It was damning and damaging. It contained information that was not only annoying but irritating.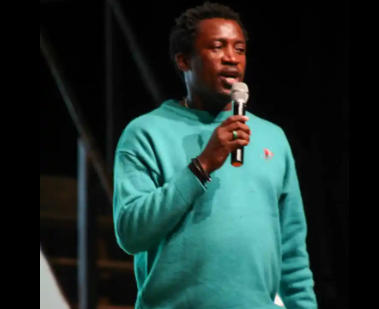 A disgraceful loss position, a humiliating comparison with FMDQ a recent venture, and a shameful expense schedule showing billions spent on only about 200 people.
A further look at the report shows that only 15% of its staff account for about 70% of the billions spent on staff expenses
My people, I am very angry this morning. I have tried to hold back following an approach from the NGX but i have come to the realization that this is bigger than any personal relationship I might have with certain individuals at the Exchange.
If the Nairametrics report is anything to go by and I have not seen any official rebuttal by the NGX, then what we are witnessing here is a brutal rape of the Institution by its leaders.
This is all the more annoying when we see a weakening of Corporate Governance leading to Oscar's almost 11-year stay at the exchange without a recurrent growth in value or any other developmental indices.
We are expected to take this at the National level at least those ones have the monopoly of institutional violence, are we expected to take this one too from bald-headed Oscar and his co-travelers?
The market has always been docile to regulatory truancy. For fear of penalties, players keep quiet and watch their legacy being bastardized.
Oscar and crew are perfecting plans of increasing their stake thru a novel and idiotic special placement that would see them increase their holdings from the paltry 3% to only God knows what.
Let me sound it very clearly that in the next 5 days, I will publicly ask once again for his resignation. I know he will not listen but it will still not stop me from putting my own voice on record.
This continuous pillage must stop and it must stop immediately. The NGX is a public firm with Nigerians holding critical stakes and as such must not be run by drunken sailors who only know how to rape rather than nurture and grow
Thank you.
Duke of Shomolu
Source: Thealvinreport.com