Atiku Abubakar Calls Davido "The Reigning King of Music"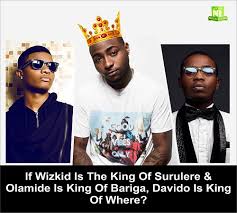 Eniola Olayemi
The presidential aspirant of the People's Democratic Party's (PDP), Atiku Abubakar, has endorsed Davido, calling him "The Reigning King of Music" in the country.
In an interview, Atiku mentioned Fela was his best musician during his youthful days. He also said he did not hesitate to go for Fela's shows at the African Shrine.
The PDP aspirant also proved he was familiar with trend when he mentioned Davido as current king of music in Nigeria.
Davido has been all over the news for the right reasons. His stellar performance at The O2 Arena in London, has been the talk of town.
The DMW boss proved his prowess when he sold out the 20,000 capacity auditorium.
Osang Abang, M-net script writer dies in a bus accident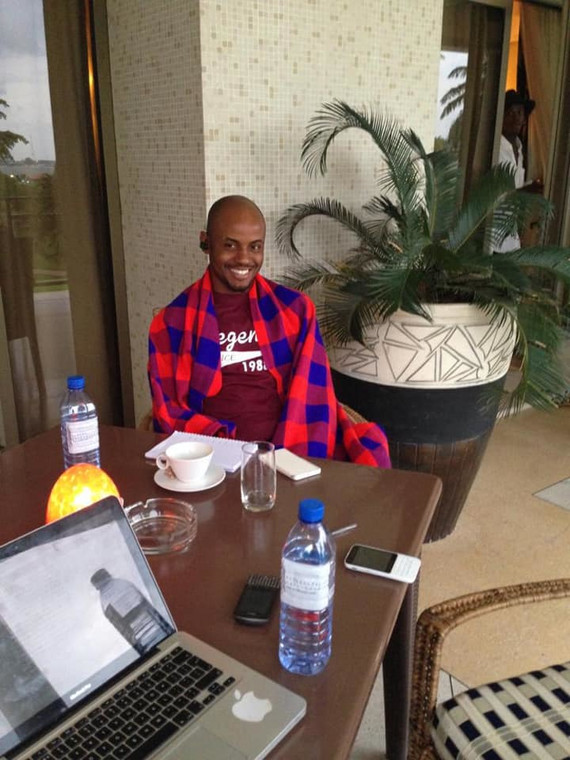 Nigerian Script Writer, Osang Abang Dies In Accident
It is unfortunate as a Nigerian scriptwriter, Osang Abang, met his untimely death at the prime age of 30.
The University of Calabar  graduate, who worked with M-Net, gave up the ghost following his involvement in a bus accident, on Thursday night, and was buried on Monday.
Abang was a dedicated co-content writer for Tinsel, a popular Nigerian soap opera, before his death. He was also the head writer of the series, Battleground. Other projects he worked on includes 'Forbidden', 'Hush', 'Hustle', 'Jemeji', 'E.V.E', and 'Ajoche'.
Premier news reports that Ajoche is an Epic African Magic series currently showing every weekend night.
Funlola Aofiyebi-Raimi paid tribute to the late Abang on her social media page, saying his death is painful.
'…Thank you for soooooo many dramatic twists in all the Africa Magic TV shows(Tinsel, Hush, Battleground and more) R.I.P. Osang Abang, we must not question God but this one is too painful!! Nigeria just lost another..
Michelle Obama Delights Grammy Crowd With Girl Power Message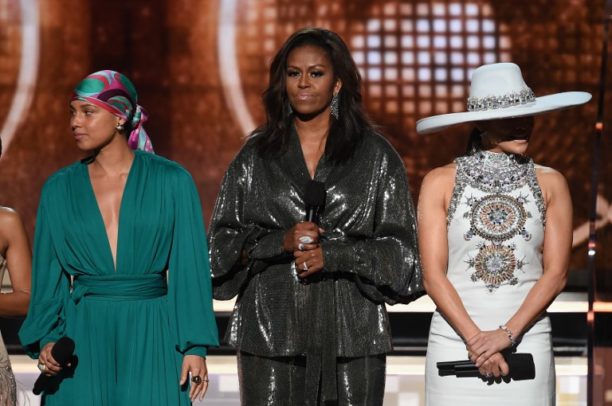 Michelle Obama made a surprise appearance on the Grammys stage Sunday to deliver a message about music and women's empowerment alongside superstars Lady Gaga, Jennifer Lopez, host Alicia Keys and actress Jada Pinkett-Smith
"Music shows us that all of it matters — every story within every voice, every note within every song," said the former first lady, looking glam in a sparkling gunmetal pantsuit with a 1970s-esque wrap jacket. "Is that right, ladies?" she said to resounding applause. The Recording Academy behind the awards gala has faced a barrage of criticism for not embracing diversity within its ranks, after nearly muting women nominees at the show last year This year, five of the eight nominees for Album of the Year are women: rapper Cardi B, folk-rock singer Brandi Carlile, pop futurist Janelle Monae, R&B prodigy H.E.R. and country star Kacey Musgraves. At the start of the segment, Lady Gaga — a triple winner so far on the night — said: "They told me I was weird… And music told me not to listen to them." Lopez — who has parlayed her successful music career into acting — said that music "kept me moving from the block to the big stages and even bigger screens." Pinkett-Smith added: "Every voice we hear deserves to be honored and respected." And Obama added: "Whether we like country or rap or rock, music helps us share ourselves, our dignity and sorrows, our hopes and joys. It allows us to hear one another, to invite each other in." Obama quickly started trending on Twitter. The moment came at the start of a show showcasing the female talent in the music business, one year after women were largely snubbed in the major categories. Neil Portnow, the head of the Recording Academy, told women last year to "step up" if they wanted to do better on Grammys night. The brazen comment drew outrage and Portnow said he would step down when his contract expires this summer. On Sunday, the message was unmistakable — one of diversity. "Thank you so much, ladies, for your light, your message of love, your sisterhood," said Keys, the first woman to helm the show in 14 years. "Give it up for these magnificent goddesses!" said Keys.
Small Doctor Endorses Buhari-Osinbajo Reelection
Popular Nigerian musician, Adekunle Temitope, aka Small Doctor has endorsed President Muhammadu Buhari and Vice President Yemi Osinbajo for re-election in next week's presidential polls. Small Doctor Small Doctor made the endorsement on his official Instagram account on Saturday. He also posted an animated video. He explained that he was inspired to endorse President Buhari and VP Osinbajo after a meeting with Buhari-Osinbajo South West Support Group (BOSWG), a group led by Lagos based PR expert & Ife Princess Temilade Aderemi Okesanjo.  Buhari and Osinbajo are seeking re-election on the platform of the ruling All Progressives Congress (APC). The musician deployed the tune and rhythm of his hit song, Penalty, to support the duo who he credited for fighting corruption and developing Nigeria. "After meeting with the BOSWG, I believe we should stand up for what we believe in. We all should support and re-elect President Buhari," he posted along with the animated video on Saturday morning. Asides endorsing President Buhari's re-election, Small Doctor urged Nigerians against selling their votes to other candidates. "If you no vote Buhari, hide your face, won ti gba opposition lo throwing," he said in the song. BOSWSG led by Princess Temilade Aderemi Okesanjo, is one of the leading groups that support President Buhari and Prof Osinbajo's re-election and it is also a group that Small Doctor supports.