Death For Sale! Toxic Cigarettes Flood African Market
Nigeria at risk of circulation of dangerous brands
Few years back, manufacturers of cigarettes sold in Nigeria were compelled to carry warnings on their packs such as "Cigarette smokers are liable to die young" . Warnings such as "The Federal Ministry of Health warns that tobacco smoking is dangerous to health", "Smoking causes lung cancer, heart disease, and emphysema and may complicate pregnancy",   and "Quitting smoking now greatly reduces serious risks to your health" are widespread, but perhaps what they failed to point out is that cigarettes are licensed to kill. Cigarette smoking Even though smoking is a "gradual killer", it is a deadly finisher. A cigarette is the only consumer product guaranteed to kill the user when used exactly as prescribed. All over the world, smoking is routinely linked with adverse health and declining wellness. Smoking is the No.1 cause of preventable death, killing more people than many known non-communicable disorders. Approximately one person dies every six seconds due to tobacco, accounting for one in 10 adult deaths. Up to half of current users will eventually die of a tobacco-related disease such as cancer, cardiovascular and metabolic diseases and other respiratory diseases. Now there are fears that cigarettes sold in some African countries are more toxic than those smoked in Europe. Ordinarily, cigarettes are toxic to human health, but some brands are even more toxic because they contain higher levels of addictive nicotine and tar. The chemicals in cigarette smoke harm nearly every organ of the body. Tobacco smoke contains a deadly mix of more than 7,000 chemicals. Hundreds are toxic. About 70 are known to cause cancer. None of these chemicals has an overall health benefit. One of the components of cigarettes is nicotine, which is deadly and habit-forming. While smoking harms the smokers' health, it also puts lives of people around in danger because they inhale the smoke exhaled (second hand smoking). An investigation by Marie Maurisse, winner of Public Eye's Investigation Award found that every year, Switzerland exports more cigarettes than it does chocolate. Also, exclusive tests showed that the tobacco industry has double standards: cigarettes sold in Africa are more toxic than those smoked in Europe. One of the major destinations of the toxic cigarettes, according to the report, is Casablanca in Morocco where every smoker favours cigarettes made in Switzerland.      It was found that cigarettes produced on Swiss soil and sold in Morocco are much stronger, more addictive and more toxic than those sold in Switzerland or France. For each substance tested, according to the report, nearly all cigarettes produced in Switzerland and consumed in Morocco contained levels higher than that found in Swiss and French cigarettes. The results reveal a double standard – if Moroccans smoke cigarettes that are more harmful than those smoked by Europeans, it can be taken for granted that every other African who smokes actively or passively is at risk. According to the report, Switzerland often promotes the fact that it exports its delicious chocolate, or prestigious watches, to the world. Yet there is another Swiss product that is just as successful, but far less vaunted: cigarettes. In 2016, Switzerland produced 34.6 billion cigarettes – nearly two billion packets. Some 25 per cent were sold on the domestic market. Nearly 75 per cent were exported, providing enough cigarettes for over four million people to smoke a packet a day over the year. Although tobacco sales have fallen by 38 per cent in Europe, over the past 20 years, thanks to preventative campaigns and price increases, the reverse is the case in Africa where producers are increasingly pushing so-called new "reduced-risk products", which supposedly provide consumers with nicotine without the harmful effects of tobacco. The implication of smoking such toxic cigarettes, according to medical experts, is rise in deaths from lung cancer, chronic obstructive pulmonary disease and pneumonia, and other respiratory diseases. Emerging markets such as Nigeria remain attractive target, no thanks to ineffective regulatory and enforcement activities and weak health policies. Researches estimate that 80 per cent of smokers live in low- or middle-income countries. The World Health Organisation (WHO) estimates that there are 77 million smokers in Africa, namely 6.5 per cent of the continent's population. The institution predicts that by 2025, the figure will rise by nearly 40 per cent compared to 2010 – the steepest increase globally. The number of tobacco-related deaths on the continent will double by 2030 in what the WHO describes as an "epidemic". Marie Maurisse said: "It's very difficult to investigate the tobacco industry because it's very secretive".   Morocco appears to be an excellent gateway into these markets: according to a study carried out by the Moroccan Ministry of Health, 13 per cent of smokers in the country are aged 15 and under. And the proportion of girls who smoke is starting to rival that of boys.   Producers use very aggressive advertising campaigns to attract new and young customers and to promote their cigarettes. In many African countries, there is weak enforcement of laws for preventative measures against tobacco. However, the reverse is the case in Western countries.   According to the WHO: "Evidence shows that measures such as taxing tobacco, graphic warning pictures, a full ban on advertising and promotion of, patronage for and help to stop smoking, all serve to reduce demand for tobacco products. Many of the big global tobacco manufacturers engage in widespread lobbying and legal procedures against evidence-based anti-smoking policies going as far as opposing introduction of health warnings on cigarette packets in some countries. In Morocco just like in Nigeria, there is law adopted to ban smoking in bars and restaurants but it is not enforced.   However, the bottom line is that smoking is no longer fashionable. Many countries have pushed out some of the toughest anti-tobacco laws and restrictions in history. In many countries smoking openly in public places such as restaurants, airports or bus stops is forbidden. Smoking is restricted in designated places and even when you smoke in privacy, people who see you smoking consider you a nuisance and threat to public health. Family and friends repeatedly tell you smoking will kill you. And they are right. The National Tobacco Control Bill, NTCB 2014 stipulates a minimum of six months imprisonment or N50,000 or both for individuals that smoke outside public places designated as smoking areas. However, stronger policies are required to protect the citizens from the dangers of tobacco. Enforcing the ban on public smoking   and saving lives and reducing health costs through the new smoke-free laws are continue to be relevant.
ROLE OF NDLEA IN CURBING DRUG ABUSE AND TRANSFORMING DRUG ADDICTS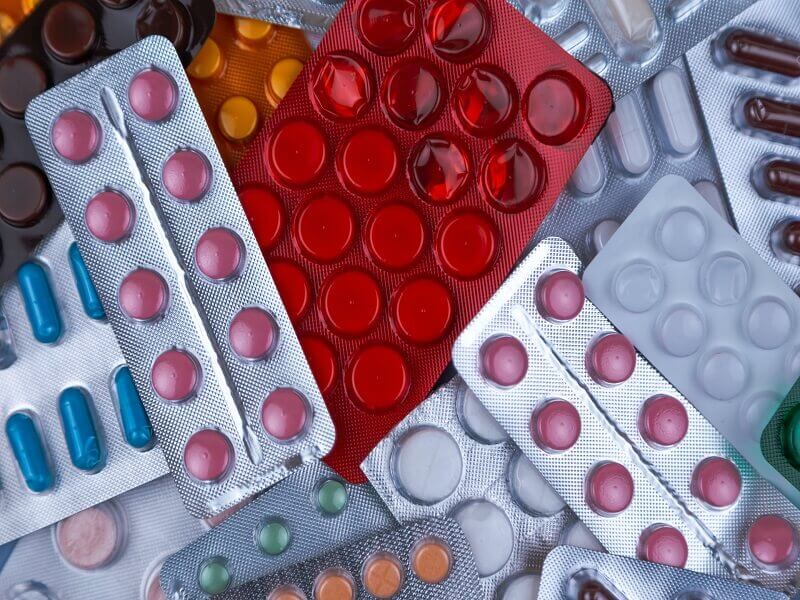 ROLE OF NDLEA IN CURBING DRUG ABUSE AND TRANSFORMING DRUG ADDICTS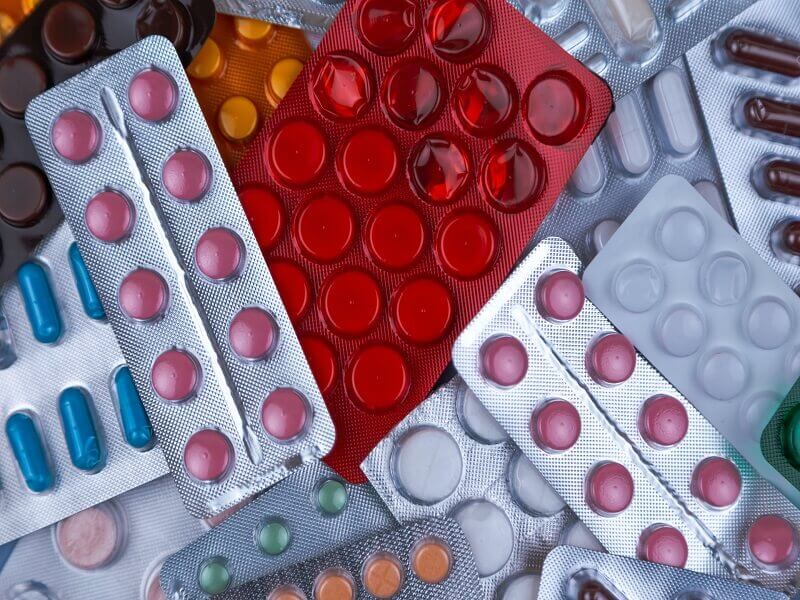 FEMI BABAFEMI
The Role of NDLEA in Controlling Drug Abuse During and After Transforming Drug Addicts, being the title of a paper presented by Mr. Femi Babafemi, Director of Media and Advocacy, NDLEA as Guest Speaker at a webinar seminar organised by Guided Minds Initiative on Sunday 19th September, 2021
Let me start by stating that the activities of the NDLEA is divided basically into two, namely drug demand reduction and drug supply reduction.
Drug supply reduction, encompasses the law enforcement aspect of our mandate and this includes arrests, arraignment in court, conviction of traffickers, as well as seizures of consignments of illicit substances.
Drug demand reduction, on the other hand, includes all activities aimed at the prevention of drug abuse and treatment and rehabilitation of those addicted to drugs.
Drug demand reduction activities are central to our success as an anti-narcotic agency becasue, it will be dificult to clean up the society of illcit drugs if you have a large population of people who are addicted to illicit substances and are actively pushing the demand for these substances. To put it in another way, if the market is not existing, it will be difficult to sell illicit substances. Even as we turn up the heat on traffickers, as long as there is a market for illicit substances and active demand, our efforts will be defeated because suppliers, from cartels to mules that pound the streets, will contine to invent new ways to make brisk business. So it is imperative we take the users out of the equation, not by baton or handcuffs and getting them behind bar. It is by counselling and rehabilitation. To this end, we have the Directorate of Drug Demand Reduction, which is incharge of the counselling and rehabilitation services of the Agency.
Having said that, since the new leadership took charge of the NDLEA, efforts have been made to ramp up Drug Demand Reduction activities and increase our effectiveness. This has led to the signing, approval and operationalisation of the Standard Policy and Practise Guidelines (SPPG) on June 21, 2021. The SPPG is a document prepared by officers of the agency with the support of UNODC under the EU Project. NDLEA has a counselling and rehabilitation unit in all the 36 states and the Federal Capital Territory commands. The purpose of the document is to harmonise the activities of all our counselling centres, by providing the framework for the process of counselling and rehabilitation across all 36 states. By enshrining uniformity of actions, it doesnt matter whether a drug abuser is being treated in the centre in Sokoto, or in Rivers State, the activities that will take place in all the centres are the same, from the initial assessment to the various phases of the therapy required by the individual drug abusers.
While we have drug abusers who are referred to NDLEA for counselling and rehabilitation, a greater number of those treated (or being treated), however, are often arrested by our operatives during operations such as raids of blackspots across the cities. They are subsequently referred to the Drug Demand Reduction unit for counselling and, where necessary, rehabilitation.
Only 21 of the NDLEA counselling centres are residential, i.e. able to accommodate those needing treatment for a length of time. The remaining facilities conduct brief interventions using the outpatient method.
So when our operatives conduct raids, drug users caught in the net are usually brought in and referred to the DDR for counselling, where it will be determined whether they need to stay in-resident for proper rehabilitation or could be treated with brief intervention.
During the initial assessment phase, our counsellors try to make the client understand that they have a problem, which is their abuse of drugs; they are enlightened about the consequences of abusing drugs and also informed of the option before them that they can utilise to help themselves, namely, turning themselves in for treatment, by enrolling for the residential program. Sometimes, they are allowed to start as outpatient clients, they come and go, until they are motivated enough to stay at the centre.
So far, we have done this successfully and no less than 4, 269 persons have been counselled and rehabilitated in NDLEA facilities across the country between January and August this year.
Our roles do not end with successful rehabilitation. We undertake aftercare as well. We try to facilitate their reintegration into society. Having lost friends, families and jobs, a rehabilitated drug user will find it difficult to be accepted back. Faced with stigmatisation, they are liable to relapse and fall back to their old habit of indulging in drugs. So it is still part of our role to ensure that they are accepted back by the human community. That is why we are engaging in massive advocacy to the community.
Before now, the popular notion was that once an addict, always an addict. But now, people are beginning to also understand that, yes, someone may have abused drugs, he can also stop abusing drugs, and become a responsible person who can make a meaningful contribution to society. This is where our Media and Advocacy Directorate plays a big role, with messages tailored to educate and enlighten the public and neutralise in them any discrimination that may stigmatize drug users.
One of the reasons people who use drugs do not accept to go for treatment is because of stigmatization. But when they know that their families, the community, the society will not stigmatise them, it will be easiest for them to come out to tell you, that, yes I am using drugs and I want to stop.
We have in the past eight months been taking the advocacy message to the grassroots across the length and breadth of this country. And it is heartwarming that society is buying into the idea so much so that states and communities have offered to build rehab centres for the NDLEA as well as set up War Against Drug Abuse, WADA, committees.
We are also working towards establishing special rehabilitation centres that will be all-encompassing in offering counselling and treatment for substance abuse, as well as medical treatment needed as a result of their addiction to illicit substances and also vocational training, whereby they can start their reintegration process.
Let me end this presentation by saying, this is not the job for the NDLEA alone, we need everyone to join hands to salvage the future of our country. And I believe this webinar is part of that process. Thank you all for listening and God bless.
BREAKING: HealthPlus Launches Nigeria's First Ever Digital ePharmacy And Access To Doctors

BREAKING: HealthPlus Launches Nigeria's First Ever Digital ePharmacy And Access To Doctors 

AJAGBE ADEYEMI TESLIM
SPONSORED BY: H&H
HealthPlus Limited, the largest and fastest-growing pharmacy chain across West Africa is set to revolutionize the pharmaceutical industry with the launch of Nigeria's first ever e-Pharmacy. Nigerians can also now access a doctor or pharmacist instantly at a click.
Through the digitization of the Pharmacy and retail services, HealthPlus will now be transformed into a fully automated one-stop shop for Pharmacy Services Telemedicine Services Laboratory Services and, Beauty Consultation Services.
From the fully automated and interactive website, Nigerians can now access all the pharmacy services and consult a doctor right from the comfort of their homes or a click from their mobile phones.
According to Chidi Okoro, Chief Transformation Officer of HealthPlus Nigeria Limited, "we noticed a significant surge in online Pharmacy orders, and many customers organically resort to purchasing medicines online and getting them delivered at home. It is now considered not just the more convenient option, but the safer option as well."
HealthPlus' first-ever ePharmacy is in response to this shift and give Nigerians quicker access to the country's best pharmaceutical care,
HealthPlus' ePharmacy aims to deliver a user-friendly, all-inclusive online experience, that provides access to professional health care services using any device. HealthPlus ePharmacy is truly a 'one-stop shop' experience for health care services including telemedicine and laboratory services in partnership with healthcare providers such as MeCure.
In explaining the specialist nature of the ePharmacy platform, Chief Transformation Officer, Chidi Okoro also remarked that "our intention is to become the leading point of care for medicine use review, prescriptions management and pharmacist consultation services, by providing seamless end to end user experience. We will also be constantly updating our content with helpful information, articles, blogs, newsletters and company announcements."
Amongst the new features, such as the "Speak To A Pharmacist" chat button on the site, the ePharmacy platform is interactive and gives better access to foster improved communication with our patients and customers. '
Afsane Jetha, CEO of Alta Semper Capital LLP, HealthPlus's private equity investment partner, believes that this is another great stride in improving healthcare delivery in Nigeria by providing access to high-quality yet affordable medical and beauty supplies through a new and innovative platform. "We remain strongly committed to supporting the company strategically and financially in the years to come," he assured.
Verve Heralds 4th Edition of Nigeria's Biggest Fitness Event With Multi-City Fitness Train
Verve Heralds 4th Edition of Nigeria's Biggest Fitness Event With Multi-City Fitness Train
AJAGBE ADEYEMI TESLIM
SPONSORED BY: H&H
Asaba, Port-Harcourt, Ibadan, Abuja to Host Verve Fitness activations in build up to Lagos Grand Finale on November 6 August24news.com has learnt.
Interswitch Group, promoters of the Verve Payments Brand, has announced the 4th edition of the 'Verve Life', which has come to be regarded as Nigeria's biggest fitness and wellness lifestyle activation, incorporating the key pillars of fitness, fun and healthy food, taking place on Saturday 6th November, 2021 at The Landmark Centre in Lagos.
Ahead of the Grand Finale in Lagos however, fitness enthusiasts across five major cities in Nigeria including Asaba, Port Harcourt, Lagos, Ibadan and Abuja will be treated to high impact and invigorating activities lined up ahead of the grand finale Verve Life 4.0 fitness event.
To kick off this year's edition of the Verve Life event, there will be a series of satellite events at designated facilities across selected cities in Nigeria including; Asaba, Port Harcourt, Lagos, Ibadan and Abuja in activations themed 'The Verve Life Is Coming to Your City!'.
These satellite events will generally run through the months of September and October 2021 to culminate in the much-anticipated Lagos Grand Finale on November 6 at The Landmark Centre.
Away from the previous editions which were only held in Lagos, this year's edition begins with satellite events across the country, to create space for more Verve cardholders and Nigerians who are passionate about their fitness and wellness to commune in their shared passion.
Cherry Eromosele, Group Chief Marketing and Communications Officer, Interswitch Group asserted that Verve, as the leading homegrown payments card and digital token brand in Africa remains committed to improving the lives of Nigerians, and the Verve Life series of events prove to be viable avenues through which the brand makes good on that commitment.
She added that "This year's event is themed 'Fit to Live' which encapsulates our reality of the past year. To live and thrive in the true sense of things, we all must attain some level of fitness and that is what the Verve brand presents with the Vervelife 4.0 and its activities.
This year's Vervelife event like the others, remains true to its goal: to give fun and enlivening experiences to all those who participate."
She urged participants to attend the event with their Verve cards as the card make them eligible for exciting activations and incentives such as unique challenges and raffle draws which offer chances to win exciting prizes and rewards.
She pointed out that though the pandemic disrupted last year's event, the firm has put all measures in place to make this year's edition a success and enjoyable in line with all COVID-19 safety protocols.
"The disruptions to the event last year have given us ample time to be better prepared for this year's edition which inevitably will be bigger and more rewarding.
This also throws up the opportunity to bring in more Nigerians from across different regions of the country and give them the chance to experience the essence of the 'Good Life' philosophy, which is what the Verve Life lifestyle event essentially represents.", she further stated.
The Verve Life event is an annual fitness and lifestyle event anchored by Verve card, Africa's leading payment technology and card business, thus, providing its cardholders and Nigerians more than payment solutions.
The firm through the Verve Life platform avails Nigerians the opportunity to enrich their lifestyle with information on fitness, health tips, life hacks, beauty, fashion etc.
The Verve Life event is open to all fitness and wellness enthusiasts. This year, the event is expanded to include cardholders and Nigerians from across the country into a supportive community where they are free to commune and share their passion for fitness and wellness.
About Verve
Verve is Interswitch Group's innovative payment cards and digital tokens scheme, offering products and solutions that enable consumers to transact across Africa and international markets.
We are proudly a pan-African payment scheme that provide EMV cards, cardless products and solutions to financial institutions, individuals, private organizations and government institutions across Africa.
Verve cards are accepted in 185 countries including 22 African countries, China, United Kingdom, United States and UAE. More information about Verve International can be found at www.myverveworld.com