Dr. Owen Omogiafo, OON, President and GCEO of Transcorp Group, to Speak at the Africa CEO Forum
AJAGBE ADEYEMI TESLIM
SPONSORED BY: H&H
Dr. Owen Omogiafo, OON, a highly respected business leader and the President and Group Chief Executive Officer (GCEO) of Transcorp Group, has been invited to speak at the prestigious Africa CEO Forum. The forum, known as Africa's largest international gathering of decision-makers and investors, will take place from 5th to 6th June in Abidjan, the capital city of Ivory Coast.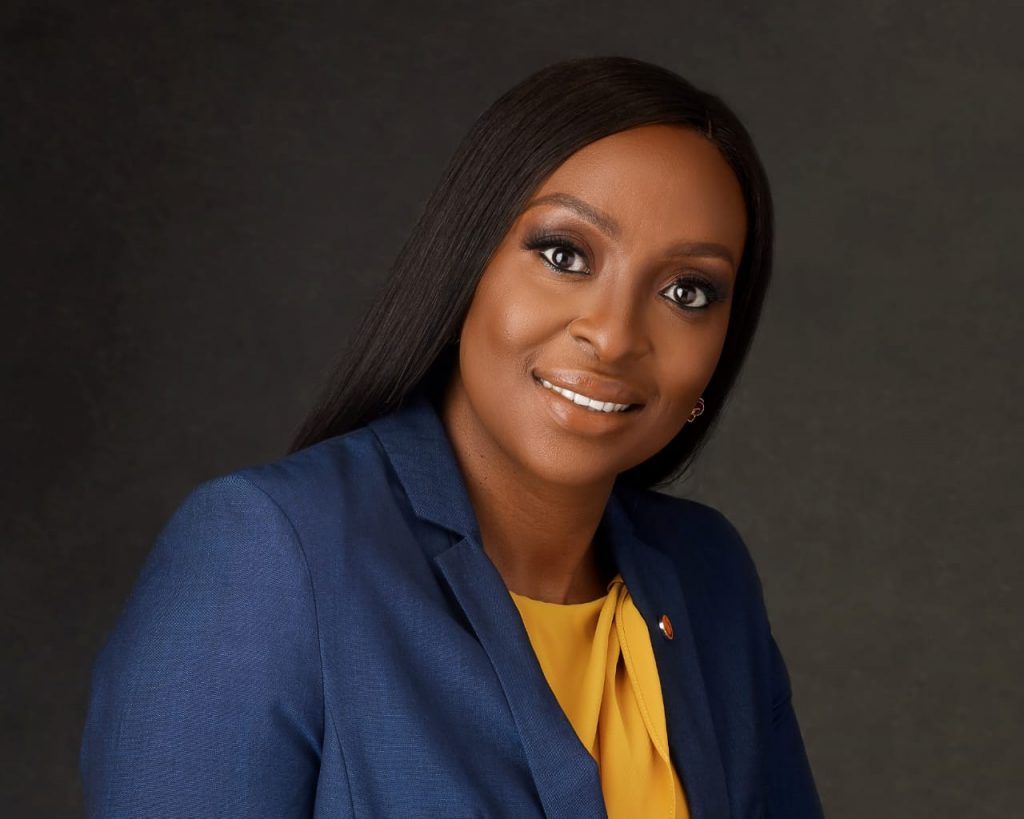 The Africa CEO Forum brings together top executives, investors, and public officials to discuss critical issues impacting Africa's economic development and explore opportunities for growth and innovation. With a focus on shaping the continent's business and investment landscape, the forum serves as a platform for thought leaders to share insights, exchange ideas, and foster strategic partnerships.
Omogiafo has played a pivotal role in driving the success and growth of Transcorp Group, a leading diversified conglomerate in Nigeria with interests in hospitality, power, and oil & gas sectors. Under her visionary leadership, Transcorp Group has achieved significant milestones and expanded its operations, especially in power, contributing to the development of Nigeria's economy.
At the event, the Transcorp Group President is expected to share her impressive journey to the top as a woman in the corporate world. She will speak on a panel that will discuss the topic "What if tomorrow's African champions were women?"
Dr Omogiafo is the youngest CEO of a listed company on the Nigerian Exchange Group (NGX). She was also recently awarded the Officer of the Order of the Niger (OON) by the Federal Government. Her growth and success is expected to inspire fellow leaders to create structures that help women thrive in the workplace and to encourage them to be the best versions of themselves.

Omogiafo's participation in the Africa CEO Forum reflects her deep commitment to advancing Africa's business landscape and creating opportunities for sustainable development.
Through her leadership, she has championed Transcorp Group's mission to improve lives and transform Nigeria and the broader African region. Last month, power subsidiary Transcorp Power Limited was discharged from post-privatisation monitoring by the Federal Government having surpassed all set targets. Transafam Power Limited also commissioned Afam III Fast Power which adds 240MW to the national grid.
Transcorp Group's hospitality subsidiary Transcorp Hotels also hosted over 50 world leaders and dignitaries at its flagship property Transcorp Hilton Abuja, the only hotel in Africa with the capacity to host such number of dignitaries at once.
The impact of these on the local economy cannot be overemphasized.
The Africa CEO Forum will serve as an important platform for Dr Omogiafo to engage with other industry leaders, investors, and policymakers, fostering meaningful discussions and collaborations that have the potential to shape the future of business in Africa.
I Can Join Sanwolu For Lagos Development Says Jandor
AJAGBE ADEYEMI TESLIM
SPONSORED BY: H&H
Hours after the Lagos State Governor, Babajide Sanwo-Olu, extended an olive branch to gubernatorial candidates of opposition parties after the tribunal upheld his election, the standardbearer, Olajide Adediran, popularly called Jandor, has indicated plans to sit and discuss with him on conditions.
Jandor said that the call for unity to move Lagos forward is good for the state considering it's status but only if Sanwo-Olu provides answers to the questions raised during the tribunal proceedings that were set aside.
The PDP candidate, who disclosed this through a statement released yesterday on its official social media handle, stated that until the conditions were met, he will not sit with the governor to discuss Lagos development.
Jandor added that if the conditions were not met, he would continue to consider the tribunal judgement that favoured Sanwo-Olu as a temporary victory.
"I welcome this call, and I am ready to honour it upon Mr. Sanwoolu's demonstration of honour and respect for the citizens of Lagos by doing the needful.
"Make public his 1981 Original WAEC Certificate since he deposed under oath in his INEC form EC9 that he sat for GCE O level in that year.
"He must, in a state-wide broadcast, tell Lagosians why the discrepancies in names on WAEC statement of result he presented to INEC and the ones that appear on same 1981 Master list that WAEC tendered at the tribunal, despite same exam number, exam year, exam centres, but different names.
"Explain why you ask your lawyers to oppose our application to do a forensic audit of the WAEC back-end server for further verification.
"I am positive that these are easily doable and won't take any time at all to effect.
"We must uphold the core tenets of integrity and accountability, especially as people sworn to the service of the public", he added.
Oke-Odo Market Shut for Filthy Environment, More to Follow  –  LAWMA
AJAGBE ADEYEMI TESLIM
SPONSORED BY: H&H

In continuation of its onslaught on filthy markets in the state, the Lagos Waste Management Authority (LAWMA) has shut Oke-odo Market, near Ile-Epo, Abule Egba, for reckless waste disposal and gross environmental abuse.

Managing Director of LAWMA, Dr. Muyiwa Gbadegesin, said the move became necessary, to make them comply with environmental laws and regulations, and to warn defaulting markets around the state, to do the needful or risk a closure. 

He said, "The closure of Oke-odo Market underscores LAWMA's commitment to ensuring that public spaces meet the required cleanliness standards. We will not compromise on the health and well-being of residents."

Dr. Gbadegesin emphasised that the decision was a significant stride in LAWMA's efforts to sanitise the state, ensuring that public spaces are conducive for business activities and safe for all residents, adding that the closure of the market served as a stark reminder that adherence to cleanliness standards was not negotiable.

"This action is part of a broader initiative by LAWMA to create awareness and enforce sanitation regulations across various markets in the state. Markets that do not meet the prescribed cleanliness standards will face similar consequences as Oke-odo Market.
Market operators and stakeholders are urged to take this as a wake-up call to institute robust cleanliness practices within their premises. LAWMA remains dedicated to providing guidance and support to markets striving to comply with the sanitation regulations", he said.

The LAWMA boss called on residents and business owners to support current efforts of the Authority to establish a more hygienic and livable environment across the metropolis, adding that a clean environment was not just an aesthetic concern but a fundamental aspect of public health. 

He employed the populace to engage the services of assigned PSP operators, instead of resorting to disposing of their waste indiscriminately, adding that LAWMA would not fail to wield the hammer against markets or individuals that flout environmental laws in the state.

For waste management related issues, call LAWMA toll-free numbers: 617 and 07080601020.
UNICEF Nigeria Raises Alarm Over Unprecedented Diphtheria Outbreak, Urges Urgent Vaccination
AJAGBE ADEYEMI TESLIM
SPONSORED BY: H&H
In the midst of the most severe diphtheria outbreak in recent global history, UNICEF Nigeria is sounding the alarm about the urgent need for widespread vaccination.
The outbreak has so far resulted in over 11,500 suspected cases, more than 7,000 confirmed cases, and claimed the lives of 453 people, mostly children.

Most cases are children aged between 4 to 15 years who have not received even a single dose of the vital vaccine, laying bare the urgency of the vaccination situation in Nigeria.

UNICEF is providing urgent support to the Nigerian government in its efforts to combat the outbreak. A crucial part of this support includes the procurement of vaccines to support the government's response. So far, on behalf of the government, UNICEF has deployed 9.3 million doses of diphtheria vaccines to affected states including Kano, Bauchi, Borno, Yobe, Katsina, Kaduna and Jigawa. Of these, 4 million doses have been dispatched to Kano, the epicentre of the outbreak. Another 4 million doses of vaccines are being procured and will be handed over to government in the coming weeks.

"The devastating impact of this diphtheria outbreak is a grim reminder of the importance of vaccination. Nigeria is home to a staggering 2.2 million children who haven't received even a single dose of vaccine – the second largest such cohort in the world. We must collectively take urgent actions to drastically reduce this number.
Every child deserves protection from preventable diseases. This is not negotiable", said Dr. Rownak Khan, UNICEF Representative a.i.

UNICEF Nigeria calls on partners, stakeholders, and the international community to rally together to ensure that every child in Nigeria is reached with life-saving vaccines.
The children's agency emphasizes the importance of strengthening routine immunization, community engagement, and health systems to avoid similar outbreaks in the future.

To respond effectively to the outbreak, UNICEF Nigeria needs to raise an additional US$ 3.3 million until the end of the year.