EIGHT CONTESTANTS UP FOR VOTES AS THE VOICE NIGERIA SEASON 3, SPONSORED BY FIRSTBANK, HOLDS SECOND LIVE SHOW
EIGHT CONTESTANTS UP FOR VOTES AS THE VOICE NIGERIA SEASON 3, SPONSORED BY FIRSTBANK, HOLDS SECOND LIVE SHOW
BY ISRAEL BOLAJI
Eight contestants survived the heat and are up for viewers' votes as The Voice Nigeria, Season 3, held its second live show over the weekend. This followed energetic performances of various songs and display of raw talents by vocalists in a bid to outdo one other as the world class talents reality series glitters to the grand finale.
To keep your favourite contestants on the show, viewers have to vote by dialing *894*7*talent's code#.
Full details of the voting code of all contestants can be gotten in the video clip below:
Four talents, including Kitay Naomi Mac, Eazzie and Esther, who were earlier saved by the four celebrity coaches cum judges following the first live show were joined by four other saved by viewers out of the eight up for votes. The lucky ones were Anu, Dapo, Nuel Ayo and Kpee who returned to team Yemi, Falz, Waje and Darey respectively for a chance to perform courtesy of viewers' votes as verified and endorsed by the highly respected KPMG.
Toeseen, Tamara, Inioluwa, and Jeremiah have now dropped out of the very intense competition.
The last eight contestants all performed during the second live show to the excitement of coaches and a small audience in compliance with Covid-19 protocols. Following the show, all eight now depend on the viewers' votes as the coaches can no longer save anyone and only the top six with the highest votes will perform at the third live show.
Meanwhile, all eight talents gave great accounts of their artistry with scintillating performances of various songs at the second live show.
It was team Yemi that opened the second live show kicking off with a natural performer, Kitay with a cultural performance of "Ada Ada" by Flavour followed by the soprano singer Anu with an assertive delivery of "This is Me" by The Greatest Showman.
Team Falz then took over the stage first with Naomi Mac who wowed the audience with an emotional delivery of Whitney Houston's classic "I Will Always Love You" followed by Dapo who sang Dbanj's "Fall In Love".
It was soon Team Waje's turn to dazzle with Eazzie's soulful performance of "I Want to Know What Love Is" by Foreigner, then Nuel Ayo delivering Asa's inspirational song "Eye Adaba".
Esther's beautiful rendition of The Greatest Showman's "Never Enough" ushered in Team Darey, followed by Kpee's awesome close out with Rema's dance song "Lady" which got all judges on their feet.
With an electrifying mix of pulsating musical performances, music training, glamorous fashion and life enriching entertainment, the The Voice Nigeria 3 continues to dazzle to the very grand finale.
Scores of vocalists have performed on the highly competitive show but dropped out going through the Auditions, Blinds, Knockouts, Battles and Live Show stages.
Lead show sponsor, FirstBank in a statement by its Group Head, Marketing and Corporate Communications, Folake Ani-Mumuney, reiterated that The Voice Nigeria 3 is a Reality TV show designed to discover and promote talented singers to actualise their dreams of becoming international stars which aligns with FirstBank's commitment to providing a platform for nurturing and showcasing talents and driving social cohesion.
The Financial giant added that its support for The Voice Nigeria 3 is a demonstration of its commitment to contributing to the projected revenue of US$86m by 2021 from Nigeria's music industry aimed at promoting a diversified economy in line with the Federal Government's diversification policy.
So what are you waiting for, get voting so your favourite is among the six victorious vocalists with the highest votes that would be expected to perform selected songs and keep hope alive for the third live show billed for this Saturday.
More details on the show is on https://www.firstbanknigeria.com/the-voice-nigeria/
FIRSTBANK SPONSORS DUKE OF SHOMOLU PRODUCTION; AS AWO AND AREMU HITS THE STAGE
FIRSTBANK SPONSORS DUKE OF SHOMOLU PRODUCTION; AS AWO AND AREMU HITS THE STAGE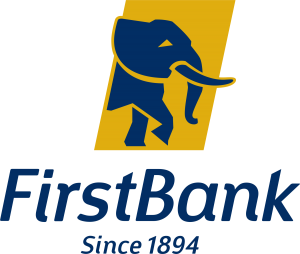 AJAGBE ADEYEMI TESLIM
SPONSORED BY:H&H
First Bank of Nigeria Limited has announced its sponsorship of 'A Deep Dive Into History', a theatre production from the Duke of Shomolu (DOS) Production House, spearheaded by Joseph Edgar. A deep dive into history comprises two exciting stage plays – Aremu and Awo, showing from the 22nd of August and will run every Sunday till the 12th of September 2021 at the legendary Glover Memorial Hall, Marina, Lagos.
Aremu is a powerful depiction of the life and times of Chief Olusegun Obasanjo GCFR. The play takes us through his birth, the errant stages of his adulthood, exploring his peasant background, his travails as a freedom and human rights crusader and other milestones. Aremu is a rich cultural play that preaches hope to the audience, that they can be whoever they want to be. The play was written by Prof. Ahmed Yerima, the former DG of the National theatre and National Troupe.
Awo on the other hand is a play that seeks to reintroduce the dying values of loyalty, integrity, vision building amongst others to the modern-day audience who seem to have lost their way in the fast and seedy lifestyle of modern-day Nigeria. This play is set to be directed by Mr. Makinde Adeniran FTA – Lagos State Chairman of the National Association of Nigerian Theatre Practitioners and is bringing 26 years of local and international experience to the play.
With the sponsorship of similar socio-cultural plays in the creative arts industry such as Ayinla, Moremi, Makaliki, Duke of Shomolu Production's Play (Emotan and Oba Esugbayi), October 1st (a movie) and the Calabar Festival, FirstBank's sponsorship of 'Duke of Shomolu Productions' affirms the bank's continued support for the development of arts in Nigeria under its First@arts initiative.
First@arts is FirstBank's platform for consolidating all its efforts in the arts, supporting the entire value chain of the creative arts, providing much-needed financing and advisory support, showcasing and facilitating the successes of the industry, and enabling customers to explore and access the wealth of opportunities the creative industry has to offer.
Achieving these and a host of many others have been implemented through strategic partnerships with organisations like the British Council, Live Theatre Lagos, Freedom Park, Terra Kulture, and the Cross Rivers State Government (Calabar Festival), among others.
Expressing her delight on the plays, Folake Ani-Mumuney, GH, Marketing & Corporate Communications, First Bank of Nigeria Limited said, "For over 127 years, FirstBank has been at the forefront of nation-building; enabling Nigeria and Nigerians through resourceful partnerships to build the Nigerian creative industry value chain, especially the arts and entertainment sub-sectors. We remain proud of this sponsorship that creates an excellent platform to showcase Nigeria to the world as being part of a collective goal to continually keep dreams and hope alive; holding strong to our commitment to reignite cultural heritage."
"Without a doubt, the theatre remains part of the creative and entertainment industry value-chain across the globe and indeed a powerful channel to drive our heritage and culture, which resonates with our legacy of being woven into the fabric of society."
The Duke of Shomolu Productions is a positive disruptive force that has been designed to aggressively push the agenda of "telling stories through performances".
In the last three years, the platform has engineered and fostered on Nigerian theatre audiences, some of the most eponymous works attracting over 50,000 people, attending their productions. The DOS production is a leading brand in the Performing Arts sector in Nigeria and was established in 2018.
According to research disclosed in PWC's recent Entertainment & Media Outlook report, Nigeria's entertainment market is expected to rise from $4.46 billion in 2018 to a $10.5 billion market by the end of 2023. In addition, with this initiative and other sponsored events, FirstBank is committed to strengthening its contribution to the development of the entertainment industry in the country.
About FirstBank
First Bank of Nigeria Limited (FirstBank) is the premier Bank in West Africa and the leading financial inclusion services provider in Nigeria for over 125 years.
With over 750 business locations and over 76,000 Banking Agents spread across 99% of the 774 Local Government Areas in Nigeria, FirstBank provides a comprehensive range of retail and corporate financial services to serve its over 15 million customers. The Bank has international presence through its subsidiaries, FBN Bank (UK) Limited in London and Paris, FBNBank in the Republic of Congo, Ghana, The Gambia, Guinea, Sierra-Leone and Senegal, as well as a Representative Office in Beijing.
The Bank has been nimble at promoting digital payment in the country and has issued over 10million cards, the first bank to achieve such milestone in the country. FirstBank's cashless transaction drive extends to having more than 9million people on its USSD Quick Banking service through the nationally renowned *894# Banking code and over 3 million people on FirstMobile platform.
Since its establishment in 1894, FirstBank has consistently built relationships with customers focusing on the fundamentals of good corporate governance, strong liquidity, optimised risk management and leadership. Over the years, the Bank has led the financing of private investment in infrastructure development in the Nigerian economy by playing key roles in the Federal Government's privatisation and commercialisation schemes.
With its global reach, FirstBank provides prospective investors wishing to explore the vast business opportunities that are available in Nigeria, an internationally competitive world-class brand and a credible financial partner.
FirstBank has been named "Most Valuable Bank Brand in Nigeria" six times in a row (2011 – 2016) by the globally renowned "The Banker Magazine" of the Financial Times Group; "Best Retail Bank in Nigeria" for seven consecutive years (2011 – 2017) by the Asian Banker International Excellence in Retail Financial Services Awards and "Best Bank in Nigeria" by Global Finance for 15 years. Our brand purpose is to always put customers, partners and stakeholders at the heart of our business, even as we standardise customer experience and excellence in financial solutions across sub-Saharan Africa, in consonance with our brand vision "To be the partner of first choice in building your future". Our brand promise is to always deliver the ultimate "gold standard" of value and excellence. This commitment is anchored on our inherent values of passion, partnership and people, to position You First in every respect.
Folake Ani-Mumuney
Group Head, Marketing & Corporate Communications
Obaseki Mourns Death of Legendary Musician, Prof. Victor Uwaifo
Veteran Nollywood Actress, Racheal Oniga is Dead.
Veteran Nollywood Actress, Racheal Oniga is Dead
August24news.com
Sponsored by: H&H
She was aged 64.
Details of her demise are still sketchy but it was gathered that she died late on Friday.
Oniga was one of the popular female actresses who featured in both English and Yoruba films.
More to come…