FIRSTBANK SPONSORS DUKE OF SHOMOLU PRODUCTION; AS AWO AND AREMU HITS THE STAGE
FIRSTBANK SPONSORS DUKE OF SHOMOLU PRODUCTION; AS AWO AND AREMU HITS THE STAGE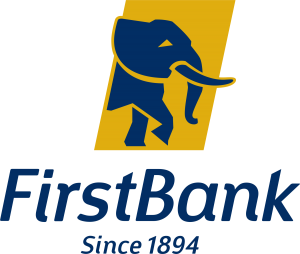 AJAGBE ADEYEMI TESLIM
SPONSORED BY:H&H
First Bank of Nigeria Limited has announced its sponsorship of 'A Deep Dive Into History', a theatre production from the Duke of Shomolu (DOS) Production House, spearheaded by Joseph Edgar. A deep dive into history comprises two exciting stage plays – Aremu and Awo, showing from the 22nd of August and will run every Sunday till the 12th of September 2021 at the legendary Glover Memorial Hall, Marina, Lagos.
Aremu is a powerful depiction of the life and times of Chief Olusegun Obasanjo GCFR. The play takes us through his birth, the errant stages of his adulthood, exploring his peasant background, his travails as a freedom and human rights crusader and other milestones. Aremu is a rich cultural play that preaches hope to the audience, that they can be whoever they want to be. The play was written by Prof. Ahmed Yerima, the former DG of the National theatre and National Troupe.
Awo on the other hand is a play that seeks to reintroduce the dying values of loyalty, integrity, vision building amongst others to the modern-day audience who seem to have lost their way in the fast and seedy lifestyle of modern-day Nigeria. This play is set to be directed by Mr. Makinde Adeniran FTA – Lagos State Chairman of the National Association of Nigerian Theatre Practitioners and is bringing 26 years of local and international experience to the play.
With the sponsorship of similar socio-cultural plays in the creative arts industry such as Ayinla, Moremi, Makaliki, Duke of Shomolu Production's Play (Emotan and Oba Esugbayi), October 1st (a movie) and the Calabar Festival, FirstBank's sponsorship of 'Duke of Shomolu Productions' affirms the bank's continued support for the development of arts in Nigeria under its First@arts initiative.
First@arts is FirstBank's platform for consolidating all its efforts in the arts, supporting the entire value chain of the creative arts, providing much-needed financing and advisory support, showcasing and facilitating the successes of the industry, and enabling customers to explore and access the wealth of opportunities the creative industry has to offer.
Achieving these and a host of many others have been implemented through strategic partnerships with organisations like the British Council, Live Theatre Lagos, Freedom Park, Terra Kulture, and the Cross Rivers State Government (Calabar Festival), among others.
Expressing her delight on the plays, Folake Ani-Mumuney, GH, Marketing & Corporate Communications, First Bank of Nigeria Limited said, "For over 127 years, FirstBank has been at the forefront of nation-building; enabling Nigeria and Nigerians through resourceful partnerships to build the Nigerian creative industry value chain, especially the arts and entertainment sub-sectors. We remain proud of this sponsorship that creates an excellent platform to showcase Nigeria to the world as being part of a collective goal to continually keep dreams and hope alive; holding strong to our commitment to reignite cultural heritage."
"Without a doubt, the theatre remains part of the creative and entertainment industry value-chain across the globe and indeed a powerful channel to drive our heritage and culture, which resonates with our legacy of being woven into the fabric of society."
The Duke of Shomolu Productions is a positive disruptive force that has been designed to aggressively push the agenda of "telling stories through performances".
In the last three years, the platform has engineered and fostered on Nigerian theatre audiences, some of the most eponymous works attracting over 50,000 people, attending their productions. The DOS production is a leading brand in the Performing Arts sector in Nigeria and was established in 2018.
According to research disclosed in PWC's recent Entertainment & Media Outlook report, Nigeria's entertainment market is expected to rise from $4.46 billion in 2018 to a $10.5 billion market by the end of 2023. In addition, with this initiative and other sponsored events, FirstBank is committed to strengthening its contribution to the development of the entertainment industry in the country.
About FirstBank
First Bank of Nigeria Limited (FirstBank) is the premier Bank in West Africa and the leading financial inclusion services provider in Nigeria for over 125 years.
With over 750 business locations and over 76,000 Banking Agents spread across 99% of the 774 Local Government Areas in Nigeria, FirstBank provides a comprehensive range of retail and corporate financial services to serve its over 15 million customers. The Bank has international presence through its subsidiaries, FBN Bank (UK) Limited in London and Paris, FBNBank in the Republic of Congo, Ghana, The Gambia, Guinea, Sierra-Leone and Senegal, as well as a Representative Office in Beijing.
The Bank has been nimble at promoting digital payment in the country and has issued over 10million cards, the first bank to achieve such milestone in the country. FirstBank's cashless transaction drive extends to having more than 9million people on its USSD Quick Banking service through the nationally renowned *894# Banking code and over 3 million people on FirstMobile platform.
Since its establishment in 1894, FirstBank has consistently built relationships with customers focusing on the fundamentals of good corporate governance, strong liquidity, optimised risk management and leadership. Over the years, the Bank has led the financing of private investment in infrastructure development in the Nigerian economy by playing key roles in the Federal Government's privatisation and commercialisation schemes.
With its global reach, FirstBank provides prospective investors wishing to explore the vast business opportunities that are available in Nigeria, an internationally competitive world-class brand and a credible financial partner.
FirstBank has been named "Most Valuable Bank Brand in Nigeria" six times in a row (2011 – 2016) by the globally renowned "The Banker Magazine" of the Financial Times Group; "Best Retail Bank in Nigeria" for seven consecutive years (2011 – 2017) by the Asian Banker International Excellence in Retail Financial Services Awards and "Best Bank in Nigeria" by Global Finance for 15 years. Our brand purpose is to always put customers, partners and stakeholders at the heart of our business, even as we standardise customer experience and excellence in financial solutions across sub-Saharan Africa, in consonance with our brand vision "To be the partner of first choice in building your future". Our brand promise is to always deliver the ultimate "gold standard" of value and excellence. This commitment is anchored on our inherent values of passion, partnership and people, to position You First in every respect.
Folake Ani-Mumuney
Group Head, Marketing & Corporate Communications
Juju Maestro, King Sunny Ade Set To Honour Primate Ayodele On February 14
AJAGBE ADEYEMI TESLIM
SPONSORED BY: H&H
Popular Juju maestro, King Sunny Ade has confirmed his readiness to celebrate God in the life of popular prophet, Primate Elijah Ayodele, the Leader Of INRI Evangelical Spiritual Church.
The man of God will be celebrating his annual thanksgiving on February 14, 2022 at his Lagos church and King Sunny Ade has been billed to perform at the mind-blowing event.
It is no more news that the relationship that exists between King Sunny Ade and Primate Ayodele is beyond that of a musician and a prophet but companions who have a common interest to render service to humanity.
It would be recalled that many years ago, King Sunny Ade gave a prophetic word to Primate Ayodele during a service that his church will have a large congregation of about 30,000 worshippers. This statement was made in 2000 when Primate Ayodele's congregation was just about 500 worshippers.
After two decades of this prophetic statement by King Sunny Ade, the prophecy is finally seeing the light of the day as Primate Ayodele will be unveiling a 30,000-capacity church building on February 14, 2022 as part of the programme line-up for his annual thanksgiving.
Also, February 14 will feature the mother of all empowerments as usual. In previous years, Primate Ayodele has given cars, tricycles, scholarships, cash gifts, and relief materials to his church members, the needy, without regard to their religion.
What The Year 2021 Really Mean To Me"- Fadojoe
GBOLAHAN ADETAYO
SPONSORED BY: H&H
American Based Nollywood Actor cum music star, Joseph Faduri popularly known as Fadojoe/Oba Ilu Kan has described the year 2021 which ends today 31st December as a year of upliftment and achievements for him.
The Ipetu, Ijesha, Osun State-born entertainer said this during an exclusive chat with Gbolahan Adetayo, who engaged him on social media during a programme titled "2021 Revision", an annual programme organized by Olakitan Adetutu Communications.
When he was asked about his views concerning the year, the multi-talented entertainer said, "to God be the glory, 2021 is a year of my achievements and upliftment. Though, so many unpleasant occurrences occurred during the year especially in Nigeria. Talking about insecurity in our nation, kidnapping and all that but as for me, it is a year that I can't forget in my life. Talking about my career, I can recall that I released a couple of blockbuster movies such as Eru Baba Oba part 1&2, Olongbo and 3 others, I also hit the shelves with some nice and new songs with videos. I won a couple of awards like Yoruba Movie Gist Award as Best Actor in Diaspora, Iconic Award in Canada. In the same 2021, I started getting more fame, more movie roles to play. All these mean alot to me because if you are in the entertainment industry, you will know how hard it is to achieve them. Don't also forget that in the same year 2021 that everyone is lamenting, God gave me a brand new Range Rover Sport worth $75,000, that was in April. Above all, I have been tipped to contest as the youth president of Nigeria in 2023 under the plartform of APC. As a member who would want to ask for the endorsement of our leader, Bola Hammed Tinubu. A youth movement for a new Nigeria. The official declaration for this will be made shortly", he said.
"My Biggest Regret in 2021"- American Based Actress Reveals
GBOLAHAN ADEBAYO
SPONSORED: H&H
As the end of the year 2021 is fast approaching, alot of people especially in the entertainment industry have been sharing their experiences in the year.
Though, some said the year isn't a favourable year for them but as for this beautiful United States of America based Nollywood Actress, Oyinkansola Emmanuel, 2021 it's a year she can't forget in haste.
The damsel, who is at the moment showing gratitude to her maker for what he has done for her in the year 2021, revealed to August24news.com entertainment correspondent Gbolahan Adetayo, in an exclusive chat how God has been faithful to her throughout the year.
According to her, "2021 is a year full of ups and downs but I give glory, honour and adoration to the almighty God who has brought me this far, to see the end of the year.

Thy Lord has been good to me especially in my acting career. I have the opportunity to release my debut movie on YouTube via Corporate Pictures. The movie is titled Arike Alagbo. After it was released, the viewers' comments encouraged me to push for more production because Arike Alagbo was my first production, couple with the fact that I am an upcoming actress.
The year is a blessed year for me. I am growing daily and focusing on the future because it's going to be a great one. I started getting more movie roles after the release. I am now getting the recognition I deserve in and outside the industry. I give thanks to almighty God.

Not that I don't have any regret throughout the year but I have learnt to always give thanks to God in any situation you find yourself.

There's a big regret in 2021 that I will never forget, which is the fact that I lost my mom in August 9th 2021. Hmmmmmm, it was sad but no regret whatsoever because I took care of her when she was alive.
She visited my kids, myself, my brother and his family in 2018 here in America and went back in 2019. She was a sweetpie full of patience and her wonderful memories still lingers in us all", she said