LOVELY POEM: FOR A LIFETIME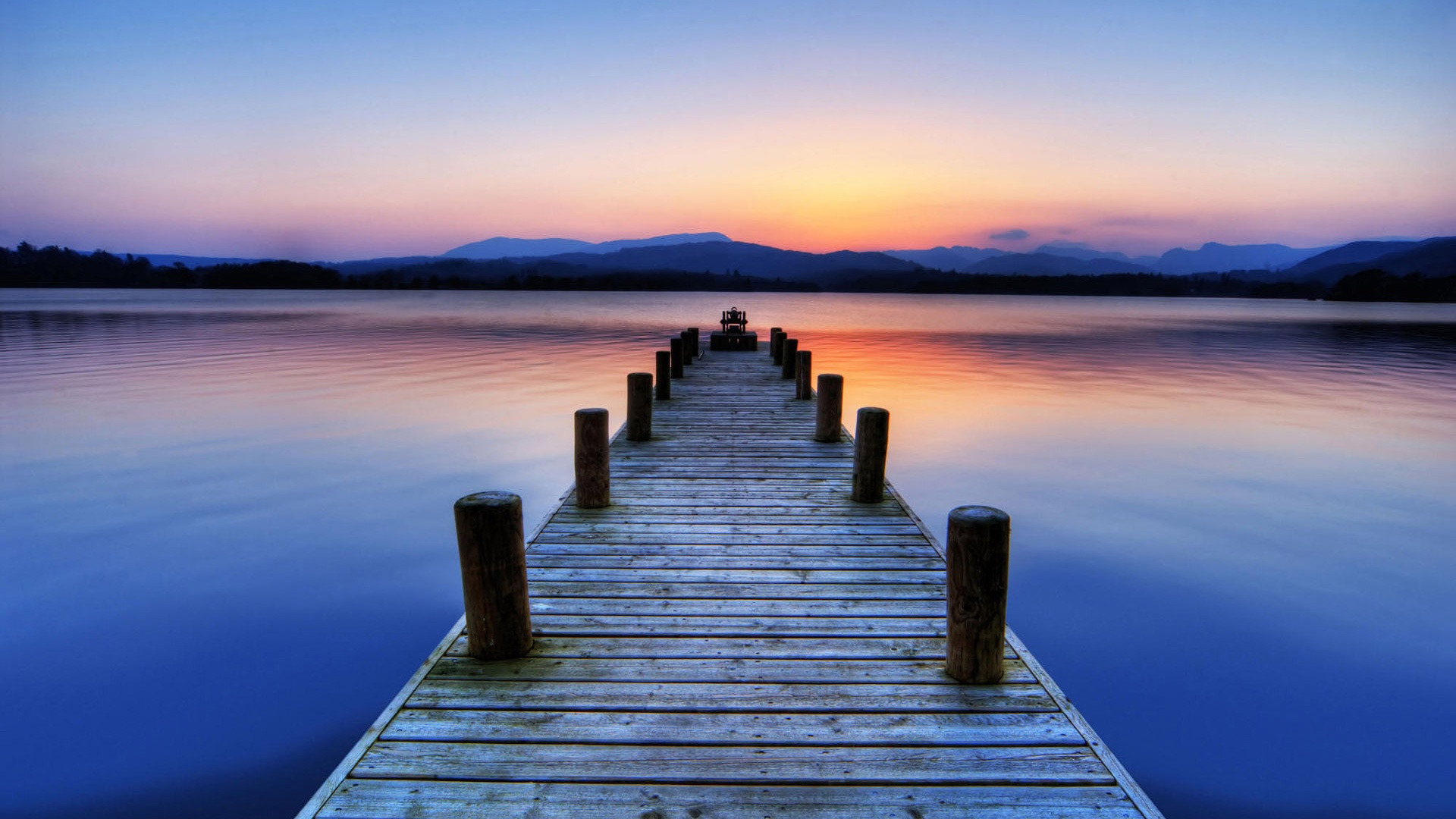 For a lifetime, we have waited for that moment, to behold the deepest deep of wisdom
For a lifetime, the seas, stars and the moon obeyed the rhythm
For a lifetime, years passed, we toiled for what seems to be or not
For a lifetime, we rest without delay
For a lifetime, we crushed our feelings; shouldn't we let the emotions speak?
For a lifetime, being lost for words, verses become divine
For a lifetime, shall we say our prayers?
For a lifetime, we heed to advice, yet we still defy
For a lifetime, we have passed the tunnel of ages, against the odds of time
For a lifetime, have nature surmounted to the heels of mankind, yet its triumphs
For a lifetime, shall we reconcile?
For a lifetime, we sober for lost thoughts, yet laughter seize our pleasured moments
For a lifetime, we cheer for the happy times, thus the tides continues to change
For a lifetime, we endured the groans of existence, but we always prevail
For a lifetime, wishes come true, hopes are revived
For a lifetime, we are on a timeline
Opinion: Such a Dangerous Time to be a Student
Opinion: Such a Dangerous Time to be a Student
By Olutayo Irantiola
Sponsored by: H&H
Growing up in this country some years ago was full of fun and pleasant memories; from your classmates, to your teachers, the school authority, and everyone around. It was a grand community wherein all the misdemeanor of children were corrected by neighbours and children still plead not to be reported to their immediate parent; parenting was done by the community.
Reading newspaper reports daily has negatively impacted the mental health of many persons. Howbeit, would one remain perpetually deaf to what is happening in one's community? Life has got so bad that being a student has become a difficult journey to embark upon.
The happenings in the North-Eastern part of Nigeria have made schooling very dangerous. Well, as said, that is the meaning of Boko Haram from the beginning is Western Education is forbidden and it is depicted with the various killings and abductions. In the last few years, students in that region of the country have been turned into refugees in their homeland. Although, recently, the Borno State Government is making attempts at resettling the Internally Displaced Persons (IDPs), and schools are being built and commissioned all over. This signifies the beginning of Western Education for this set of Nigerians.
Imagine the recent happening in Greenfield University, Kaduna State. Some students were killed for no just cause. The situation is critically alarming that lecturers, workers, and students have become targets of kidnappers. About the same time, a Professor of the University of Jos, Grace Ayanbimpe and her husband were also kidnapped. All of these led the Senior Staff Union of Universities to demand weapons to guard themselves if they cannot be safe on their various campuses.
It is such a challenging time to be a student when you think about the number of auto crashes that claim the lives of students annually while trying to commute to their various institutions of learning and back to their homes. This also brings to the fore the unfortunate death of the students of the Adekunle Ajasin University, Akungba-Akoko, earlier in the year, who were crushed to death by a truck.
When you encounter Nigerian students, you need to pity them specially. They would spend years in a tertiary institution of learning, either state or federal, because the Academic Staff Union of Universities and the Nigerian Government are always at loggerheads over things they usually claim would benefit the students. It is so saddening that you can only know the year in which you resume school but you can never know the year in which you will graduate. Every day, the heartbeat of parents and the students keeps palpitating strongly because nobody knows what would be the next occurrence that would make interrupt learning.
Despite all these, female students are exposed to several ills within few years of maturity. They are trailed by lecturers old enough to be their fathers; some evil students rape and murder them amongst others. The journey of a female student needs special care with all that is heard and seen these days. Kudos to the University of Lagos for firing two randy lecturers.
At the moment, Nigeria is just heading for a more grievous crisis in terms of labour force. As stated by Professor Olayinka Idowu, the former Vice-Chancellor of the University of Ibadan. Every Senator wants a University to be sited in his hometown, as such, quality education is fast depreciating in Nigeria. Asides that, all the Polytechnics are being converted to Universities, for instance, Yaba College of Technology and the Federal Polytechnic, Ilaro. These schools may become Universities but what of the technical know-how that we are losing. The skillset of a graduate of the Polytechnic is very different from that of a University graduate. Although the Senate has removed the dichotomy lately, we still need everyone to understand the differences, if not, polytechnics would becoming ghost tertiary institutions.
Ultimately, if you are fortunate to get through school without any scar or blemish; the hurdle of serving your fatherland is staring at you in the face. With all the various uprisings in the country, where is the safe haven for a one-year period, that reminds me, the NYSC Orientation Camp in Maiduguri, has been turned into an IDP camp. Where exactly is the place that one would want to serve with the current state of the country? If you are not thinking of all these, it becomes frightening for the Director-General of NYSC saying that Corps Members can be deployed to a war zone if a war breaks out. Can a Corps member defend the integrity of this nation by mere marching when trained soldiers are being killed by terrorists in our nation?
Have you noted the rising spate of the kidnapping of those in search of work lately? The syndicate is getting more organized daily. They would lure victims to a particular location, thereafter abducting such individuals. It is getting sophisticated to a fault. There jokes about the situation about how lucrative the kidnapping business has become. People now notify others to look out for certain addresses as they are the hideout of people perpetrating such heinous crimes.
It is such a challenging time to be a student; it is such a challenging thing to be out of school and it is such a challenging time to be in search of work! May the Lord see us through these trying times.
This write up was sent in by Olutayo Irantiola, a Public Relations Consultant and Creative Writer based in Lagos, Nigeria, his writings are available on www.peodavavies
08052048143,080642
Death For Sale! Toxic Cigarettes Flood African Market
Nigeria at risk of circulation of dangerous brands
Few years back, manufacturers of cigarettes sold in Nigeria were compelled to carry warnings on their packs such as "Cigarette smokers are liable to die young" . Warnings such as "The Federal Ministry of Health warns that tobacco smoking is dangerous to health", "Smoking causes lung cancer, heart disease, and emphysema and may complicate pregnancy",   and "Quitting smoking now greatly reduces serious risks to your health" are widespread, but perhaps what they failed to point out is that cigarettes are licensed to kill. Cigarette smoking Even though smoking is a "gradual killer", it is a deadly finisher. A cigarette is the only consumer product guaranteed to kill the user when used exactly as prescribed. All over the world, smoking is routinely linked with adverse health and declining wellness. Smoking is the No.1 cause of preventable death, killing more people than many known non-communicable disorders. Approximately one person dies every six seconds due to tobacco, accounting for one in 10 adult deaths. Up to half of current users will eventually die of a tobacco-related disease such as cancer, cardiovascular and metabolic diseases and other respiratory diseases. Now there are fears that cigarettes sold in some African countries are more toxic than those smoked in Europe. Ordinarily, cigarettes are toxic to human health, but some brands are even more toxic because they contain higher levels of addictive nicotine and tar. The chemicals in cigarette smoke harm nearly every organ of the body. Tobacco smoke contains a deadly mix of more than 7,000 chemicals. Hundreds are toxic. About 70 are known to cause cancer. None of these chemicals has an overall health benefit. One of the components of cigarettes is nicotine, which is deadly and habit-forming. While smoking harms the smokers' health, it also puts lives of people around in danger because they inhale the smoke exhaled (second hand smoking). An investigation by Marie Maurisse, winner of Public Eye's Investigation Award found that every year, Switzerland exports more cigarettes than it does chocolate. Also, exclusive tests showed that the tobacco industry has double standards: cigarettes sold in Africa are more toxic than those smoked in Europe. One of the major destinations of the toxic cigarettes, according to the report, is Casablanca in Morocco where every smoker favours cigarettes made in Switzerland.      It was found that cigarettes produced on Swiss soil and sold in Morocco are much stronger, more addictive and more toxic than those sold in Switzerland or France. For each substance tested, according to the report, nearly all cigarettes produced in Switzerland and consumed in Morocco contained levels higher than that found in Swiss and French cigarettes. The results reveal a double standard – if Moroccans smoke cigarettes that are more harmful than those smoked by Europeans, it can be taken for granted that every other African who smokes actively or passively is at risk. According to the report, Switzerland often promotes the fact that it exports its delicious chocolate, or prestigious watches, to the world. Yet there is another Swiss product that is just as successful, but far less vaunted: cigarettes. In 2016, Switzerland produced 34.6 billion cigarettes – nearly two billion packets. Some 25 per cent were sold on the domestic market. Nearly 75 per cent were exported, providing enough cigarettes for over four million people to smoke a packet a day over the year. Although tobacco sales have fallen by 38 per cent in Europe, over the past 20 years, thanks to preventative campaigns and price increases, the reverse is the case in Africa where producers are increasingly pushing so-called new "reduced-risk products", which supposedly provide consumers with nicotine without the harmful effects of tobacco. The implication of smoking such toxic cigarettes, according to medical experts, is rise in deaths from lung cancer, chronic obstructive pulmonary disease and pneumonia, and other respiratory diseases. Emerging markets such as Nigeria remain attractive target, no thanks to ineffective regulatory and enforcement activities and weak health policies. Researches estimate that 80 per cent of smokers live in low- or middle-income countries. The World Health Organisation (WHO) estimates that there are 77 million smokers in Africa, namely 6.5 per cent of the continent's population. The institution predicts that by 2025, the figure will rise by nearly 40 per cent compared to 2010 – the steepest increase globally. The number of tobacco-related deaths on the continent will double by 2030 in what the WHO describes as an "epidemic". Marie Maurisse said: "It's very difficult to investigate the tobacco industry because it's very secretive".   Morocco appears to be an excellent gateway into these markets: according to a study carried out by the Moroccan Ministry of Health, 13 per cent of smokers in the country are aged 15 and under. And the proportion of girls who smoke is starting to rival that of boys.   Producers use very aggressive advertising campaigns to attract new and young customers and to promote their cigarettes. In many African countries, there is weak enforcement of laws for preventative measures against tobacco. However, the reverse is the case in Western countries.   According to the WHO: "Evidence shows that measures such as taxing tobacco, graphic warning pictures, a full ban on advertising and promotion of, patronage for and help to stop smoking, all serve to reduce demand for tobacco products. Many of the big global tobacco manufacturers engage in widespread lobbying and legal procedures against evidence-based anti-smoking policies going as far as opposing introduction of health warnings on cigarette packets in some countries. In Morocco just like in Nigeria, there is law adopted to ban smoking in bars and restaurants but it is not enforced.   However, the bottom line is that smoking is no longer fashionable. Many countries have pushed out some of the toughest anti-tobacco laws and restrictions in history. In many countries smoking openly in public places such as restaurants, airports or bus stops is forbidden. Smoking is restricted in designated places and even when you smoke in privacy, people who see you smoking consider you a nuisance and threat to public health. Family and friends repeatedly tell you smoking will kill you. And they are right. The National Tobacco Control Bill, NTCB 2014 stipulates a minimum of six months imprisonment or N50,000 or both for individuals that smoke outside public places designated as smoking areas. However, stronger policies are required to protect the citizens from the dangers of tobacco. Enforcing the ban on public smoking   and saving lives and reducing health costs through the new smoke-free laws are continue to be relevant.
No Nation, No Election – Abdulsalami
Former military head of state, Gen Abdulsalami Abubakar yesterday said there cannot be an election if there is no nation, urging politicians to conduct themselves in a peaceful manner in this year's general elections starting from next week. Abdulsalami, who said African countries are usually tension soaked because of the very cut-throat competition involved during elections, warned that electoral tension that affected national security and development in Kenya, Cote d' Ivoire and the Gambia should not be repeated. Speaking at a one-day conference on 'peaceful elections and National Development organised by Goodluck Jonathan Foundation (GJF) at the Transcorp Hilton Abuja, Abdulsalami said Nigeria is not a stranger to electoral violence. "African countries are usually tension soaked because of the very cutthroat competition involved," Abdulsalami said referring to the election conduct. "Africa indeed is a hot bed of election controversies. In African countries like Kenya, Cote d' Ivoire and the Gambia, we have seen the serious implications of electoral tension to national security and development. "Nigeria is not a stranger to electoral violence.  This country has historically had its fair share of election violence. Some of the violence even dates back to pre-independence era and Nigerians have witnessed the destruction that took place and retarded development. "General elections where the doom sayers were predicting the balkanisation of Nigeria,but thank God through the action of Nigerians and the then President Goodluck Ebele Jonathan;, they were proved wrong because this gentleman kept his word that his presidency is not worth the blood of any Nigerian and he graciously conceded defeat at that election," Abdulsalami said. The former head of state who on behalf of all Nigerians, thanked former President Goodluck Jonathan for saving the country from falling into political crisis, added that his action further strengthen the growth of democracy not only in Nigeria but in Africa and indeed the world. "All Nigerians and indeed the whole world are praying that the election will be peaceful. As we all know, peace is absolutely necessary for the survival of a nation because without peace their will be no nation, without a nation there wouldn't be any election," Abdulsalami said. The immediate past Nigeria's president who is also the founder/chairman, GJF, Goodluck Ebele Jonathan, who spoke extensively on the need for African leaders to be responsive, added that there is a strong nexus between the struggle for power and national development. "There is a vicious cycle in Africa where the struggle for political power leads to conflicts that bring up poor governance and creates hardship which fuels the struggle for change of leadership, thus creating further conflicts and poor leadership. "It is my considered view that, as African leaders, we must change our approach and disposition towards stewardship. We must get to the stage where we should be more interested in developing our people, rather than ruling or just governing them," the former president said. According to him, a development-minded leader is visionary and selfless adding that he or she does not seek power at all cost and will not wield it for its own sake. "The ten most developed nations on this earth are those countries that experience the least conflicts while the ten least developed countries, many of them here in Africa, are the ones wallowing in the worst form of conflicts," Jonathan said while stressing the need for politicians to pursue people oriented interests. "The lesson in this existential reality is that any leader who is committed to the development of his country will do everything to save it from turmoil and conflicts," he added. On his part, the Catholic Bishop of Sokoto Diocese, Matthew Hassan Kukah said peace is absolutely necessary for the survival of the nation. Kukah who presented a paper entitled: "Electoral Violence In Nigeria; Causes, Consequences and Options for Preventing Them," suggested that inter-tribal marriages will curb the menace. He condemned the way and manner politicians treat those they claimed' to be representing. "Voters must not leave their fate in the hands of politicians. Leaders should be interrogated. Only common solidarity can save the country from electoral violence," he said. Also speaking, a former president of Liberia, Prof Amos Sawyer, noted that faults in the electoral law should be the most reason why the electoral umpire should be more transparent. "The election processes are new, and there are bound to be glitches, which need to be treated with transparency," Sowyer said, adding that the importance of peace to national development cannot be overemphasized. "Nigeria has a track record of conducting peaceful elections from 1999. I have continued to show that there can be life after office, a life that is productive and impacts humanity," the former president added.