How Primate Ayodele's Prophecies On PDP, National Chairman Iyorchia Ayu Are Coming To Pass
AJAGBE ADEYEMI TESLIM
Sponsored by: H&H
The People Democratic Party (PDP) is currently in serious crisis following the emergence of Alhaji Atiku Abubakar as the party's presidential candidate and Governor Ifeanyi Okowa as the running mate.
This has led to some governors openly speaking against the leadership of the party and the presidential candidate. An example is former governor Ayodele Fayose's outburst against the party leadership for going for a northern presidential candidate when the zoning agreement was for a southern presidential candidate.
Several governors in the party have not fully shown their support for the party's presidential candidate due to the disregard for the zoning formula by the party's leadership. One of the governors Is Nyesom Wike of Rivers state who was a presidential aspirant during the party's primary election that produced Atiku as candidate. Wike has been at loggerheads with the party leadership since the presidential primary, it became worse when Governor Ifeanyi Okowa became the running mate despite the fact that he was nominated and should have ordinarily been compensated with the position.
The latest development is the demands made from Governor Wike's camp and some other governors if the party wants them to support the presidential candidate in the 2023 presidential election. They requested that the national chairman of the party, Iyorchia Ayu steps down from his position and allow a southerner to become the chairman because the party can't have a northern national chairman and a northern presidential candidate.
Following these happenings in the PDP, it is important to take a look at the prophetic warnings of Primate Elijah Ayodele which he released in March 2022.
Primate Ayodele made it known that some governors want to break the party and that the party must be careful of factions. He explained that the national chairman will make efforts but the cabals in the party, who are mostly the governors, will frustrate him. He noted that they will blackmail him and reduce him to nothing.
These were his words
"Some governors want to break the PDP, the party must be careful of the faction because it will lead the party to loss. There are cabals in the PDP too and they will lead the party to a crisis.
"The national chairman will want to make efforts but the cabals will frustrate him. They will blackmail him and want to reduce him to nothing as they did to Uche Secondus but in another dimension. They will not appreciate his efforts." (https://dailypost.ng/2022/03/15/pdp-crisis-cabals-govs-will-blackmail-nat-chairman-ayu-break-party-primate-ayodele/)
With the situation in PDP, it's obvious that the warnings of Primate Elijah Ayodele are fast coming to pass exactly the way he put them. The governors have threatened to break the party with the demands made and if they are not meant, definitely they will shift their support to other presidential aspirants which will lead to loss for the party as Primate Ayodele already warned.
The national chairman too is already getting frustrated, he has been openly blackmailed by some of the governors and if the demands made by the governors are met, he will have no choice than step down from his position as the party chairman, reducing him to nothing, just as Primate Ayodele warned.
That impending Feast of Vultures in Bauchi Forbodes Evil for Nigeria
By Mohammed Adamu
Nigeria is in the throes of corruption. It is the singular evil that has amplified every other thing that ails the nation. Almost all crimes in the land can be attributed to the impact of corruption on the individual and collective psyche – when apprehended, the modern-day Nigerian bandit, terrorist, armed robber, ritualist and even petty criminals now wear this defiance on their faces as if to remind us, the hapless spectator of them being paraded by law enforcement, that their crimes pale in significance compared to some people that are in the position of leadership.
This resort to extreme measures as a result of the perceived irredeemable corruption of the ruling class has worsened over time as Nigerians began to realise that those in public offices are beginning to make it their family affairs, whereby a public office holder corners the commonwealth to perpetrate his offspring and wards in public offices. It is a dubious way of creating modern monarchies and fiefdoms in a country that prides itself as a republic.
But if we fret over greedy politicians, it perhaps means we have not met the poster couple for the disaster that is unfolding in the land. Corruption has married sleaze and their destination is the Presidential Villa, where the abominable product of this coitus is desirous of one day presiding over the affairs of Nigeria.
Their plan is already unfolding.
Sadiya Umar Farouq is the Minister, of the Federal Ministry of Humanitarian Affairs, Disaster Management and Social Development (FMHADMSD). For clarity, that ministry superintends seven (7) agencies, viz the National Emergency Management Agency (NEMA), North East Development Commission, (NEDC), National Commission for Refugees, Migrants and Internally Displaced People (NCFRMI), Sustainable Development Goals (SDGs), National Agency for Prohibition of Trafficking in Persons (NAPTIP) and the recently created, National Commission for People with Disability (NCPWD).
These are agencies with billions of naira allocated to them annually in the national budget. Before Farouq took the helms of affairs as ministers, many of these agencies were pacesetters in that Nigerians in those days could relate to what they do and how they are relevant in the daily lives of citizens, especially when the unpleasant need arose to rely on the interventions offered by these entities. But since the ministry was created and Farouq was drafted to oversee it and by implication, these agencies, they have all tumbled in reckoning and are now shadows of themselves.
The surprise is that these agencies are even now receiving larger allocations than before they came under Farouq's purview. The huge funds allocated to them now miraculously fall into the black hole that is Farouq's pockets. Nigerians might have become quiet about it because nothing was done to Farouq despite the outrage they expressed in 2020 when this woman performed the miracle of feeding school children in two states and the Federal Capital Territory with N500 million at a time that schools were closed because of the COVID-19 lockdown. Much as Nigerians were outraged by this brazen theft of scarce national resources, the abracadabra school feeding was pale in significance against accounts of how contracts for buying COVID-19 relief materials were inflated, and awarded to cronies who allegedly made financial returns to the minister, it was also alleged that relief materials were hoarded, re-sold or diverted for political patronage.
Maybe the land would have been able to abide this corrupt evil had the perpetrator not unsurprisingly loved up with a former Chief of Air Staff, retired Air Marshal Sadique Abubakar. Before their marriage and after their marriage, when the husband was still the Air Chief, the duo were well known for depriving the Nigerian Air Force of operational aircraft simply to ferry his then fiancé and later wife. For context, this is not a Divisional Police Officer relinquishing a patrol van to his girlfriend to go shopping, it the then Air Chief depriving troops of fighting capabilities against terrorists while diverting a logistic aircraft to fly Farouq around in style.
Diverting one aircraft for conjugal jaunting is a small matter for a man who allegedly pocketed as much of the funds meant for running the Air Force as possible. Little wonder air support for our gallant troops was virtually absent during his stay at the helm of affairs in that crucial institution. One of the few instances he made of show of providing air support ended in the Rann massacre, in which scores of Nigerians were killed by friendly fire from the Sadique Abubakar-led Air Force at that time. So, he cannot keep his hands out the tills and he cannot carry out his assigned duties diligently yet he aspires to the highest offices in the land.

That these two, one serving and one former public office holders, are now married is their kettle of fish. What is of concern is that the duo has now set sight on the governorship seat of Bauchi state as a prelude to Sadique Abubakar running for the office of President, Federal Republic of Nigeria when the zoning of that position next swings north. This forbodes evil for Nigeria because this couple will not only appropriate the country to themselves but they would also be murderously dictatorial from the much we have seen of them.
It is instructive that the funds looted from the Federal Ministry of Humanitarian Affairs, Disaster Management and Social Development are now surfacing in Bauchi state, where Sadiya Farouq, reportedly doles out bales of naira and foreign currencies to those from whom she is seeking political favours.
A beneficiary recounted an incidence, just before the All Progressive Congress (APC) governorship, how each person that passed through the couple's home on this particular day went away with at least one million naira.

The money that should have been spent on air assets for combatting terrorism similarly showed up during the APC governorship primary in Bauchi, which Sadique Abubakar bought and is now the APC candidate.
The manner he spent money to buy the ticket has distorted the political landscape of the state just as it is altering the security landscape of the state for the worse. The portion of the funds that went to terrorist cells that Sadique Abubakar allegedly used to suppress opposition to his emergence is now flooding the state with small and light weapons that analysts have predicted would help Boko Haram/Islamic State West African Province to resurge.
A development that is not surprising since other analysts, with the benefit of hindsight, are now saying Sadique Abubakar must have anticipated hence a possible deliberate compromising of the counter-terrorism war on his part – did he withhold air support from the war on terrorists so that they are available for him to use as foot soldiers for achieving his governorship ambition? He is the only one that can answer that.
One thing is certain, the Sadique Abubakar and Sadiya Farouq combo is a toxic component that has no place in the Nigerian political space given their antecedents.
They steal whatever is kept in their care without remorse and they have not shown any inkling of planning to quit the dirty habit. Even if they lied that the perfidy under their watch in their various official positions was the work of their subordinates or staff, that would have proven that they are incapable of being efficient supervisors and are in no capacity to manage the affairs of Bauchi state as governor and first lady talk less of being the president of Nigeria.
There are therefore urgent tasks for stakeholders in Bauchi state. The APC chapter in the state must retrace its steps to correct the error of allocating or selling the governorship ticket to the former Chief of Air Staff. It is a decision they would rue should he go ahead to win at the General Elections – all their state's resources would be personalized by this hardened character who would then proceed to deploy them for pursuing his presidential ambition, a position he hopes to occupy with his partner in crime by his side as the first lady.
Where the APC fails to correct its errors, the matter would then be in the hands of the Bauchi electorates, who must see a vote against Sadique Abubakar as a vote cast for saving their dear state from the claws of a carrion eater, a vulture. In undertaking this assignment, the voters in Bauchi state must see themselves as saving Nigeria from a calamitous disaster in the future. The country cannot afford to have a tag team that is this dubious to be further rewarded with higher offices.
This means that this problem is no longer a Bauchi state affair alone. They must realize that they owe the rest of us a responsibility to not export this disaster to the national level and the way to do that is to stop him now at the state level.

And to this Nigeria's version of "Bonnie and Clyde" a word of advice. They should take time off from pillaging the public treasury at any level of government. They should go on a permanent honeymoon to perpetually celebrate their marriage of convenience as a criminal duo with the much they have taken from the country. That is until such a time that Nigerians will demand a refund and restitution from them. For now, Nigeria does not need the vultures that they are in the national space.
—Adamu wrote this piece from ATBU Bauchi.
Atiku appoints Dino Melaye, Daniel Bwala as Spokespersons
AJAGBE ADEYEMI TESLIM
Sponsored by: H&H
Presidential candidate of the Peoples Democratic Party and former Vice President of Nigeria, Atiku Abubakar has appointed Senator Dino Melaye and Dr. Daniel Bwala as spokespersons to the Presidential candidate of the PDP for the upcoming presidential campaign.
According to a press release signed by Atiku's Media Adviser, Paul Ibe the two appointments take immediate effect.
Malaye is a politician and a member of the 8th Senate, who represented Kogi West Senatorial district. He hails from Ayetoro Gbede in Ijumu Local Government Area of Kogi State
Bwala, on the other hand, is a legal practitioner, politician and public affairs analyst. He hails from Borno State.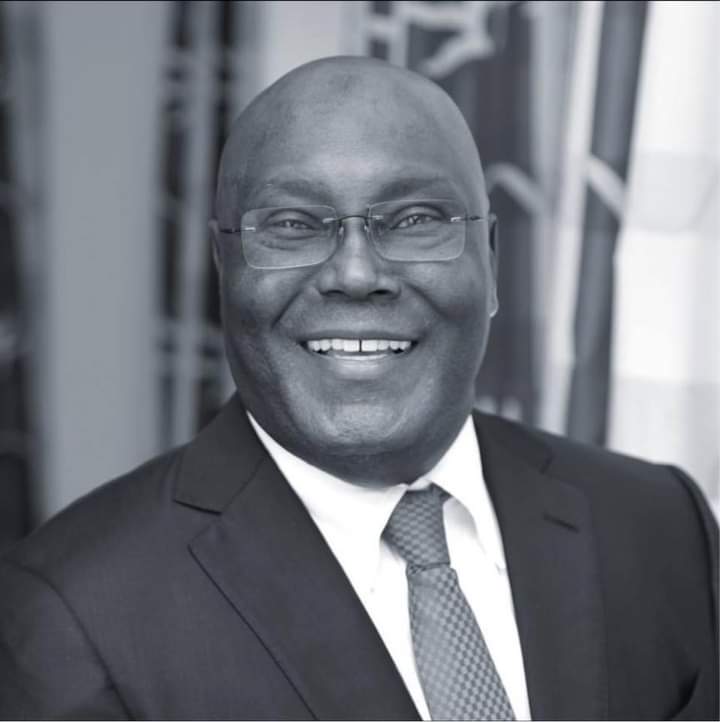 Discuss issues, not individuals, Okowa's aide urges Tinubu
DAN DENT (ASABA)
Sponsored by: H&H
The Presidential Candidate of All Progressives Congress (APC), Alhaji Bola Tinubu has been urged to discuss issues and not individuals in the build-up to electioneering ahead of 2023 general elections.
The Chief Press Secretary (CPS) to the Governor of Delta, Mr Olisa Ifeajika, made the call while reacting to a statement credited to Tinubu in which he reportedly said his running mate was better than the man chosen by Peoples Democratic Party (PDP) Presidential Candidate, Alhaji Atiku Abubakar.
Ifeajika said the choice of who was the better vice presidential candidate of the major political parties and the party to vote for in the 2023 general elections remained with Nigerians and not for one individual to try to influence by speaking derogatorily about opponents.
He said that Delta Gôvernor, Sen. (Dr) Ifeanyi Okowa, was picked as running mate by Alhaji Atiku Abubakar due to his soaring political profile, his contributions to national development and his exceptional performance as governor in the last seven years.
The CPS pointed out to Tinubu, who he said Gov. Okowa had respect for, that maligning the PDP's Vice-Presidential Candidate would not in any way diminish his (Okowa) political pedigree, and reminded Tinubu and his APC-led Federal Government of the need to fulfil their electioneering promises to Nigerians before thinking of re-election in 2023.
"Alhaji Atiku Abubakar had an interview on Arise TV some days ago where he said that Sen. Bola Tinubu approached him to become his running mate of the defunct ACN in 2007, but that he (Atiku) declined the request because he was averse to Muslim-Muslim ticket.
"In response to Atiku's comments, rather than address the issues Atiku Abubakar raised, Sen. Tinubu took a swipe at our governor, saying that his own running mate was better than Alhaji Atiku Abubakar's choice of Sen. Okowa.
"We know Senator Bola Tinubu as a good politician and former governor of Lagos State. But we expect him to know that there are other politicians that are towering and are good, patriotic and have tried in their tracks to be statesmen.
"And, Delta Gôvernor and by the grace of God, Vice-Presidential Candidate of PDP, Senator (Dr.) Ifeanyi Okowa, is in this bracket. If Tinubu thinks that he is good, he should not foreclose that there won't be other persons that are good or even better in politics where he thrives.
"It was his choice to pick his own running mate for whatever criteria he had. The same considerations, no doubt, the Presidential Candidate of PDP, Alhaji Atiku Abubakar, had in choosing Senator Ifeanyi Okowa over all the other candidates screened," he said.
Stating that politics was not a game of turn-by-turn, but competence, Ifeajika reminded Tinubu that the National Health Act in the country today came from the effort of Governor Okowa when he was in the Senate, and urged him to check in case he didn't know or may have forgotten.
He added that it was on record that Okowa headed critical committees and sub-committees put in place by the APC-led Federal Government during the COVID-19 pandemic to help in mitigating the challenges posed by the scourge.
The CPS said that unlike Alhaji Bola Tinubu who had no certificate to show to meet part of the constitutional requirements for contesting election, "Governor Okowa is well educated and owned certificates that are in public domain and verifiable".
"Senator Bola Tinubu has been in the news lately for what we know are not for the good reasons. We are not surprised that he took an unwarranted swipe at the PDP Vice-Presidential Candidate because that is his patent. It's his character to abuse and not discuss.
"We recall that Tinubu had boasted that he made Buhari the President and that it was, therefore, his turn to be the President of Nigeria. In other words, he has been putting people there, but now it is his turn to be.
"Those who follow social media would have seen the mockery that followed that comment.
"He, Tinubu has also been reported to have said that in attaining his ambition of being president, he was going to fight dirty.
"And, in reference to the Presidential Candidate of Labour Party, Mr Peter Obi, he reportedly said that the man will labour in vain.
"These are the languages Senator Tinubu has come to be identified with. So, we are not surprised that in attempt to get back to Alhaji Abubakar, who said that Tinubu approached him to be his running mate and he refused, he, (Tinubu) took a swipe at an innocent man, Okowa, who is not in direct contest with him.
"We are asking Tinubu to face his contest. He has a joint ticket with whom he has chosen as his running mate just as Atiku has done. So, he should be preoccupied with how to go to the contest and leave the campaign of calumny.
"He should be discussing issues affecting the general wellbeing of the people, not discussing individuals.
"Dr Okowa, as governor and Vice Presidential candidate of PDP, has his CV in public domain. He has a record and he is a man that is well known. So, a Tinubu's swipe can not diminish what Okowa has attained.
"Senator Tinubu should confine himself to the contest he has. He has so much around him to deal with, giving the size of baggage that people know that he has.
"In the national turf, apart from being 'the national leader' of APC, as the members say, what we have on Tinubu is that he was a senator for a very short period and a two-term former governor.
"Senator (Dr.) Ifeanyi Okowa was a senator and a two-term governor. So, it is for Nigerians to judge who is a better person in all of these. Who has done well, for not just his state, but the country, adding value.
"Okowa as senator, was behind the birthing of our national health policy currently being enjoyed by Nigerians. So, Nigerians need to assess what Tinubu and Okowa have in public domain and know who is better," he said.
The CPS also said that the presidential ticket of Atiku/Okowa was a big threat to the APC, just as he reminded the party of the devastating woes it has brought to Nigerians since it came into office in 2015.
He pointed out that the Muslim-Muslim presidential ticket of the ruling party at the centre had given Christians a unique opportunity to cast their votes for the PDP, a development, he said, would give room for all Nigerians to be represented at the federal level.
Ifeajika said Delta was home for all tribes because the Governor believed in the oneness of the country, and sued for peaceful co-existence in all parts of the country.
He lauded the media for their sustained objective and unbiased reportage of the policies and programmes of the Senator Okowa-ked administration in the state, promising to sustain the synergy.