Primate Ayodele's Prophecy On National Universities Commission Comes To Pass
Primate Ayodele's Prophecy On National Universities Commission Comes To Pass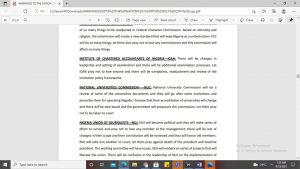 AJAGBE ADEYEMI TESLIM
SPONSORED BY: H&H
Some hours ago, the federal government named some universities and declared them as Illegal through the National Universities Commission.
This was followed by an immediate closer of the universities which are about 58 in number.
NUC on its official website stated that the affected universities were closed for violating the Education (National Minimum Standards, etc.) Act CAPE3 Law of the Federation of Nigeria 2004.
This development however confirms the prophecy of popular prophet, Primate Elijah Ayodele who revealed in his annual book of prophecy titled Warnings To The Nation (2021/2022) edition that he foresees that the NUC will review the activities of some universities and proscribe them for operating illegally
''NUC: National University Commission will do a review of some of the universities documents and they will go after some institutions and proscribe them for operating illegally. I foresee that their accreditation of universities will change and there will be new board and the government will prosecute the commission. Let them pray not to be taken to court''
The first part of the prophecy which talks about proscribing universities for operating illegally has been fulfilled. There are other parts of the prophecies that has to do with the government prosecuting the commission and court actions against the commission is yet to come to pass.
These are serious warnings released by the man of God some months ago. Apart from this, several prophecies in this book has been fulfilled, which shows that of a truth, Primate Elijah Ayodele's annual book of prophecy is divine.
FACT-CHECK: Did Primate Ayodele Say Ifeanyi Ubah Will Win Anambra Election?
FACT-CHECK: Did Primate Ayodele Say Ifeanyi Ubah Will Win Anambra Election?
August24news.com
SPONSORED BY: H&H
As the Anambra governorship election gets closer, different publications have been coming up concerning the candidates and the election as a whole. At a time like this, publications that has to do with prophecies on who becomes the winner of the election gets lot of attention from candidates and people of Anambra.
Popular prophet, Primate Elijah Ayodele is one prophet who has spoken consistently about the gubernatorial election in Anambra. He started before the primaries up till this moment and his last prophecy was talking about the candidates and their stand in the soon coming elections.
In this last prophecy, he mentioned that the All Progressive Congress (APC) and the All Progressive Grand Alliance (APGA) are not wanted by the people of Anambra and that they are bent on taking the victory by force.
'''People are tired of APGA, they don't want APGA but the party wants to enforce power through rigging, they are not getting it right. Governor Willie Obiano isn't doing his homework properly and it will affect their victory. Nobody is ready for APGA and APC in Anambra but both of them are bent on taking it by force. Except Governor Willie Obiano begs the people of Anambra and prays to God, the people will not vote for APGA.''
For YPP and PDP, Primate Ayodele stated that both parties have what it takes to win the election and advised them on what to do.
''PDP has what it takes, they have the resources but except their candidate, Valentine Ozigbo does the necessary things, he won't win. A coalition will help PDP more to get their chances. If they do what is right, they will get it. Unless PDP wakes up, gets a coalition and puts their house in proper order, they will not be victorious, they should manage things properly. Three days to the election, things will start changing, PDP should prepare well
''A Coalition will send APC off the race but other parties don't see beyond their nose and by this, they will create chances for APC to win in an ungodly way. The people don't want APC and APGA. If PDP can utilize the opportunity, they can win.
''YPP candidate, Ifeanyi Ubah is not ready to take victory, victory is surrounding him but he isn't ready for it. They will ease him out technically, he is getting some things wrong except he does the needful. He has what it takes but he isn't managing it, he is playing around the victory and people are not seeing him as well prepared for the election victory. The victory is close to him but he doesn't know how to claim it.'' (https://dailypost.ng/2021/10/12/anambra-guber-primate-ayodele-reveals-election-outcome-in-fresh-prophecy/)
However, since yesterday, there have been stories flying in the internet that Primate Ayodele prophesied that Ifeanyi Ubah will win the election. This has been posted on mainstream news platforms like the Sun newspapers, and other online platforms.( https://www.sunnewsonline.com/primate-ayodele-says-ifeanyi-ubahll-win/)
Going by the prophetic statement and what is currently spreading, it is important to note that they are two different things and the man of God never stated that Ifeanyi Ubah will win the election.
For Ifeanyi Ubah, Primate Ayodele even noted that the people are not seeing him as a serious candidate and that he doesn't know how to claim victory. He went ahead to categorically state that he will eased out technically except he does the needful. With this statement, Primate Ayodele never said Ifeanyi Uba will win but advised him on what he needs to do if he wants to win. He wasn't the only one in this category, the PDP candidate was also advised on what to do to win the election.
Where then did those sponsoring stories to favor Ifeanyi Ubah get theirs from? The facts are available on the social media and there was never a time Primate Ayodele made a statement that YPP and Ifeanyi Ubah will win the election.
However, this is not the first time Primate Ayodele's prophecies will be twisted by some elements for political gains. In 2018, Primate Ayodele released a statement that only Saraki can unseat Buhari and that can only happen if the PDP gives him the presidential ticket but unfortunately, they didn't listen and they lost in the election. After this, there were verbal attacks against Primate Ayodele for saying 'Saraki will be nigeria's next president', meanwhile, there was never a time Primate Ayodele said this.
In 2020 before Ondo election, Primate Ayodele said Governor Rotimi Akeredolu will not win by people's mandate but through manipulation, technicality, power of incumbency, money and security. His words were twisted as saying 'Rotimi Akeredolu will not win', whereas that wasn't what the man of God said.
For Ifeanyi Ubah, it's obvious his camp are behind the sponsored stories but putting the records straight, Primate Ayodele never said Ifeanyi Ubah will win the election.
Written by James Ubah
OMO ALAUSA FELICITATES WITH MUSLIMS ON MAOLUD NABIY, URGES THEM TO EMULATE PROPHET MOHAMMED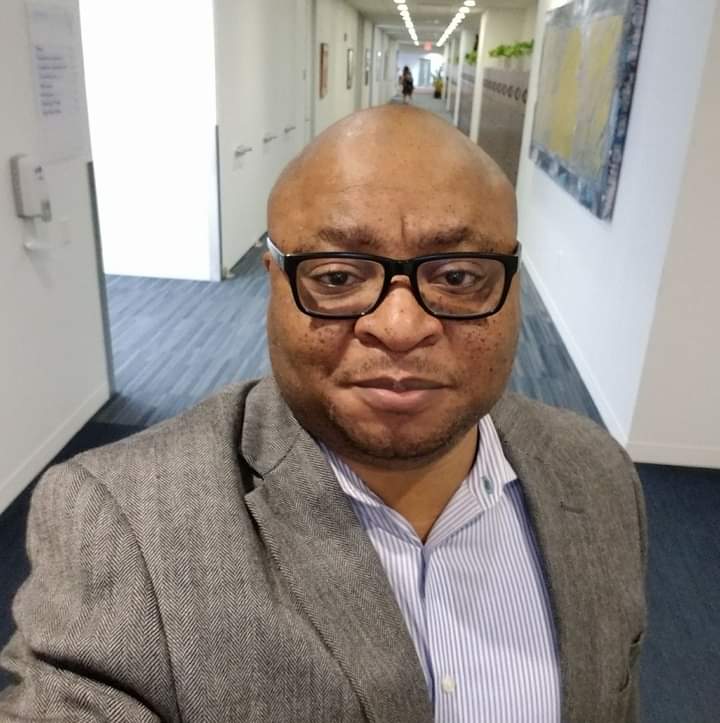 OMO ALAUSA FELICITATES WITH MUSLIMS ON MAOLUD NABIY, URGES THEM TO EMULATE PROPHET MOHAMMED
AJAGBE ADEYEMI TESLIM
SPONSORED BY: H&H
CEO of Omo Alausa Foundation, Dr. Olayinka Alausa has congratulated Nigerian Muslim faithfuls as they celebrate Maolud Nabiy, which marks the birthday of Prophet Mohammed (PBUH).
Alausa in his goodwill message to commemorate the celebration of Maolud Nabiy today asked Nigerians, particularly Muslims to emulate the life and good virtues of Prophet Muhammad (PBUH).
In a statement issued by the foundation Head of Media and publicity, Mr. Saheed Adekunle Oyelara on Tuesday, Dr. Alausa urged Lagosians and Muslims in particular to continue to tow the path of peace for the sustainable development of Lagos State.
Alausa urged Nigerians to embrace peace, harmony and tolerance in line with the teachings of Prophet Mohammed (PBUH), adding that Muslims should remain tolerant and continue to work in harmony with other religious denominations for a peaceful and violence-free society.
He also advised Muslims to seize the opportunity of the celebration of the birthday of Prophet Mohammed (PBUH) to strengthen their love towards one another and make the society a better place by eschewing tendencies that could tamper with the unity and stability in the country.
"Today, I join millions of people around the world, to wish our Muslim brothers and sisters in Lagos State and in Nigeria happy Maolud Nabiy, which is the birthday of Prophet Mohammed (PBUH).
"Lagos is noted for religious harmony, therefore, I want to enjoin Muslims to continue to be tolerant of other religious denominations as they've always been in the State. The Muslim faithful in Lagos State should continue to live in peace and harmony with believers of other faiths," Alausa advised.
While commending Lagosians for their steadfastness, resilience and cooperation with his Omo Alausa Foundation, Alausa reassured Lagos residents of the foundation's commitment to people-oriented programmes.
Alausa said his foundation is fully committed to impacting the lives of citizens and youths with a reputable communications guru known as August 24 Communications on how to train and Empower 100 youths on how to make use of youtube and google platform effectively in the area of cashing out money.
Once again, on behalf of myself, my family and Omo Alausa Foundation wish all Lagoscian happy "Eid Maolud Nabiy", Alausa stated.
Eid-el-Maulud: Obasa Charges Muslims on Religious Tolerance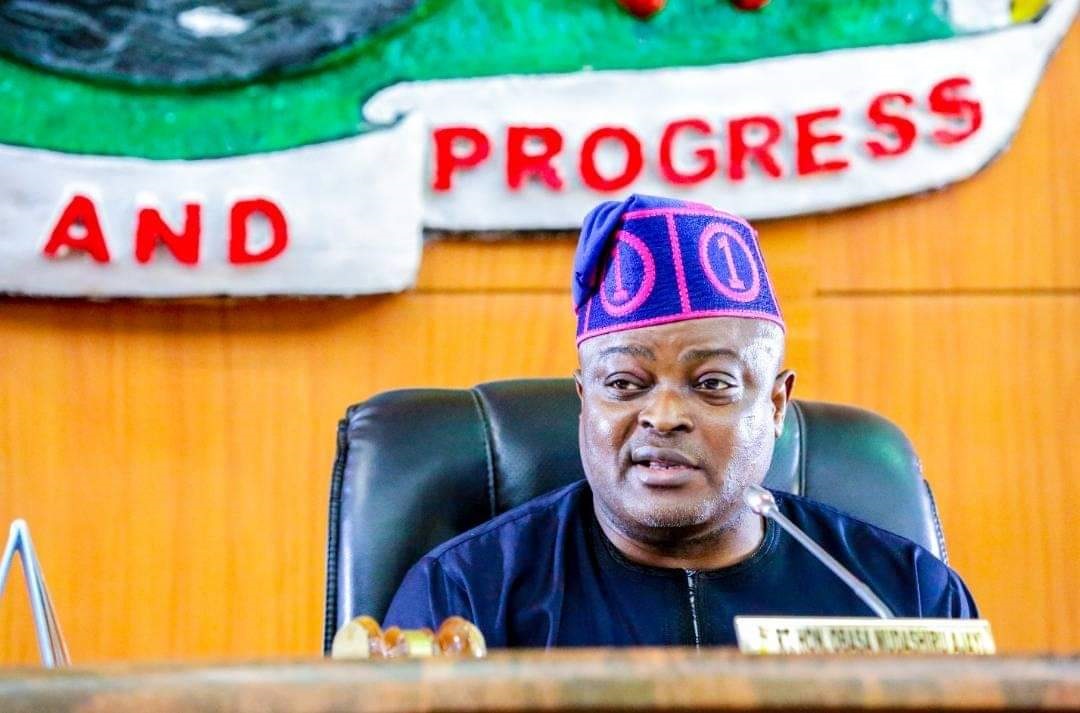 Eid-el-Maulud: Obasa Charges Muslims on Religious Tolerance
AJAGBE ADEYEMI TESLIM
SPONSORED BY: H&H
The Speaker of the Lagos State House of Assembly, Rt. Hon. (Dr) Mudashiru Obasa, has congratulated Muslims in Lagos and Nigeria for having the grace of God to witness this year's Maulud Nabiy celebration.
In a statement by his media office, Speaker Obasa noted that the prayers of the faithful and God's love for Nigeria have kept the country and its citizens going in spite of the challenges witnessed so far.
While urging Muslims in the country not to relent in their prayers, Obasa urged residents of Lagos and citizens of Nigeria to continue to sustain religious tolerance as this was one of the surest means to unity, peace and progress.
"In the face of seemingly daunting challenges, God has continued to give us the opportunity to remain thankful to Him. We should not relent in this regard.
"As Muslims, we must, at all times, follow the footsteps of Prophet Muhammad (SWS), his teachings and the Muslim doctrine. If we consciously do these, our dear country would be the ultimate beneficiary.
"We must constantly pray for our country, show passion and commitment towards nation building and tolerate one another.
"Here in Lagos, we have shown examples through effective legislations, policies and through the relationships between the legislative, executive and the judicial arms of government.
"Our laws have always been those that have the residents at the centre of every consideration. We will continue to place importance on the people for the advancement of Lagos State.
"I, therefore, felicitate with all Muslim ummah over this year's Eid-el-Maulud celebration and pray that we are alive to witness many more, Amin," Obasa prayed.