Okowa mourns Delta-born gospel singer, Sammie Okposo
Okowa mourns Delta-born gospel singer, Sammie Okposo
Ajagbe Adeyemi Teslim
Sponsored by: H&H
Governor Ifeanyi Okowa of Delta and Vice-Presidential Candidate of the Peoples Democratic Party (PDP), has commiserated with the Okposo family and people of Isoko in the state over the passing of renowned gospel singer, Sammie Okposo.
The late Okposo hailed from Ivori-Irri, Isoko South Local Government Area of Delta. He reportedly passed on in the morning of Nov. 25, in Lagos. He was 51.
Okowa, in the condolence message by his Chief Press Secretary, Mr Olisa Ifeajika, in Asaba, expressed sadness over the passing of the "Wellu Wellu" crooner, saying that it was a big loss to the deceased's family, Deltans and lovers of gospel music across the world.
According to him, the passing of the popular gospel artiste is a big blow to music lovers, his family, Ivori-Irri community and Isoko nation, considering his immense talent and outstanding contributions to the growth of gospel music locally and globally.
The governor described the late Okposo as a "gentleman gospel artiste", who contributed to the growth and development of modern entertainment industry in Nigeria.
He said that as one of the scions of the gospel genre of the music industry, Okposo would be greatly missed by his colleagues and fans.
"On behalf of the government and people of Delta, I mourn the passing of an illustrious son of our state and a great minister in gospel music.
"The news of his death was shocking and it is indeed, a great loss because he was a valued asset to Deltans and Nigerians, especially as his songs continue to inspire many to worship God," he said.
Okowa prayed to God to accept the deceased's soul and grant fortitude to the family and friends to bear his exit.
Singer, Okiki Bright Speaks on "Ambition" Album, Industry Struggles in New Explosive Interview
AJAGBE ADEYEMI TESLIM
SPONSORED BY: H&H
on the 6th of November, 2023, Nigerian Fuji musician Okiki Bright released his much-anticipated album, "Ambition." Distributed and marketed by Role Model Entertainment, this album marks a significant milestone in Okiki Bright's career, and it's already making waves in the music industry. Today, the artist took to the airwaves at Fresh FM in Ibadan for an exclusive interview hosted by Alhaji Saheed Babatunde, where he delved into the various aspects of the album and shared insights on the challenges within the music industry.
"Ambition" on All Streaming Platforms
Before diving into the interview details, it's worth noting that "Ambition" is now available on all major streaming platforms. Listeners can enjoy the fusion of indigenous Fuji rhythms with contemporary melodies that Okiki Bright brings to life through this album. The music promises to be a captivating auditory experience, staying true to the didactic traditions of the genre while embracing innovation.
Insights from the Interview
During the interview at Fresh FM, Okiki Bright opened up about his journey, the inspiration behind "Ambition," and the struggles he's faced in the music industry. He discussed how his music is a bridge between tradition and modernity, much like his mentor, Chief Adewale Ayuba. The artist emphasized the importance of cultural narratives and morals in his compositions and how they are presented on danceable modern rhythms, creating not just music but a cultural experience for his audience.
The interview shed light on the enduring power of mentorship in the music industry and the coexistence of diverse musical styles, carrying on the torch lit by legends like Dr. Sikiru Ayinde Barrister. Okiki Bright's journey and his latest album exemplify the fusion of tradition and ambition within the rich tapestry of Nigerian music.
As "Ambition" continues to gain traction on streaming platforms, music enthusiasts can immerse themselves in the cultural and musical experience that Okiki Bright brings to life. The interview at Fresh FM not only provided insights into the album but also underscored the artist's dedication to preserving the rich heritage of Fuji music while pushing the boundaries of innovation.
Stay tuned for more updates on Okiki Bright's musical journey and the ongoing success of "Ambition," as it leaves an indelible mark on the Nigerian music scene.
I'm here to set a new standard -DJ Gleefully
AJAGBE ADEYEMI TESLIM
SPONSORED BY: H&H
Upwardly mobile Disc Jockey, Adenmosun Aramide Adeniyi otherwise known as DJ Gleefully has said that his mission is to set a new standard in the Nigerian entertainment sector.
DJ Gleefully, who has toured many parts of Nigeria performing at top music concerts and shows, expressed that while he respects his predecessors in the game, his dream is to set new standards.
His words: "We must appreciate the passion and sacrifices of those who made disc jockeying a profession to be reckoned with in Nigeria. However, as the younger generation, it is a challenge on us to build on what these legends have done, and sustain the legacy.
"My dream is to float a one-stop entertainment complex -a melting pot for established and young DJs. I will also initiate a laudable international reality show for DJs. With our contribution to the social scene, I think DJs deserve more global recognition," DJ Gleefully noted.
Why I celebrated Nigeria's Independence with a comedy show in the US -Helen Paul
AJAGBE ADEYEMI TESLIM
SPONSORED BY: H&H
Frontline Nigerian entertainer, Dr Helen Paul, has explained why she celebrated her country's 63 years of independence with a comedy show tagged 'HelenPaul360' in Maryland, United States of America.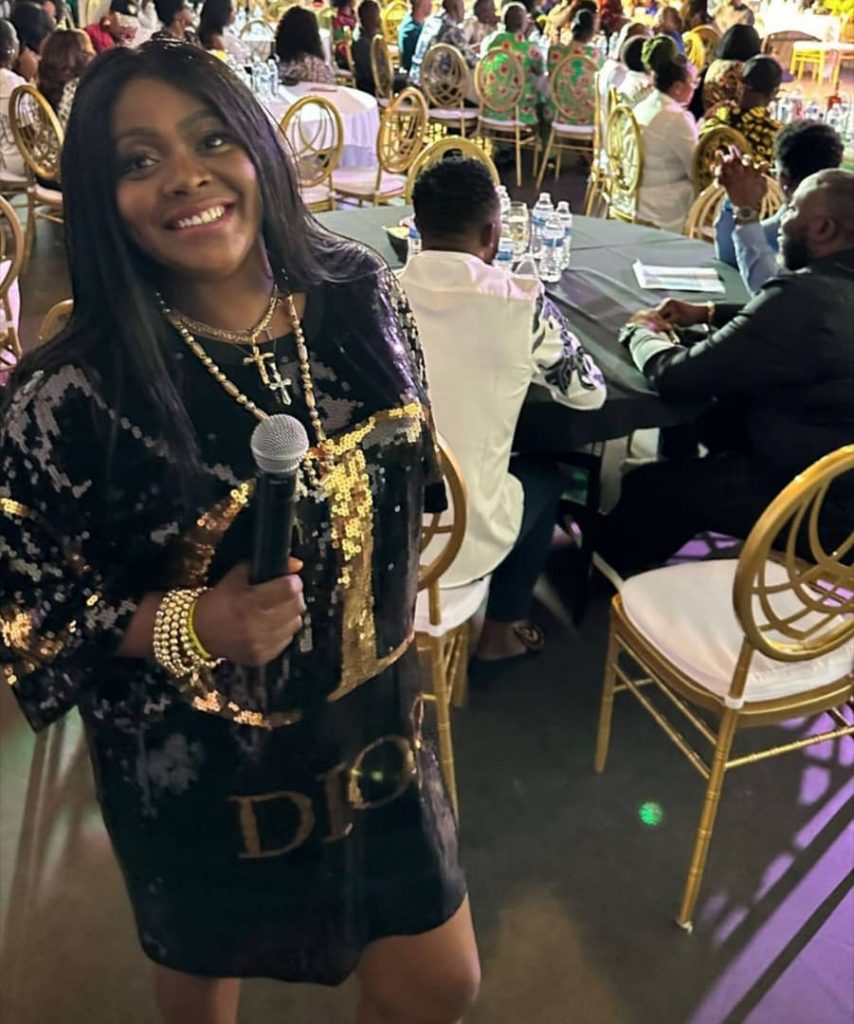 The star-studded show was held on Sunday, 1 October, at Grand Occasion Laurel, Maryland, USA amid pomp and ceremony, with top-notch performances from veteran Nigerian entertainers.
No doubt, Helen Paul has once again raised the bar, as the elated and thrilled audience in God's own country kept asking for more.
It was indeed a night of unstoppable entertainment, with spectacular performances by the host, Helen Paul, Adex Artquake, Lord of Ajasa, Dekunle Fuji, Olu Maintain, Side One, Yemi Sax and the 'Ijoya' crooner, Weird MC.
Other entertainers who creatively kept the audience at the edge of their seats at the soldout event include Jeddy, Wamilele, Isaac Gerrard, Holy Mallam, CY, Gbenro Ajibade, Wale Adebayo (Sango), DJ Tee and Doris Simeone.
Helen's husband, Barrister Femi Bamisile, was also in attendance to support his amiable wife.
The event, Produced by Africa Comedy Live and managed by Akinlolu Jekins, reached its crescendo with an energetic performance by Weird MC, who literally held the audience captive with her repertoire of monster hit cuts.
Heart of Sapphires International Foundation supported the event, presenting many gift items to attendees. Other brands like Advantage Wealth, Serenity, Kingsway Kitchen, Harpic, Ajinomoto, Noah Ogunyide, Idris Quadri Studios, JK Productions and Labi Sound Productions also contributed to the event's success.
Speaking of her decision to celebrate Nigeria's Independence in the US, Helen said "Nigeria is arguably the most popular black nation, and the world can't get enough of our creativity and talent. They keep asking for more, and we have more than enough talents to match the international demand. The idea is to show the world that despite the challenges currently facing Nigeria, we still have a rich culture and potential that are second to none."