State Governments Revenue To Be Strained over High Debt-To-Revenue Ratio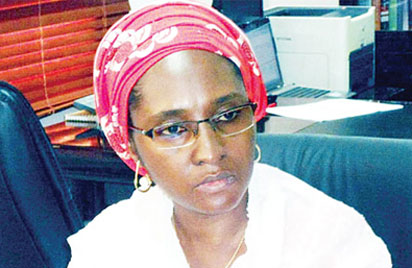 Eniola Olayemi

The revenue of the states in the country will be further strained in the coming months owing to their rising debt portfolio and cost of servicing those debts.
This is coming on the back of the latest report on the states' internally generated revenue by the National Bureau of Statistics (NBS), tagged, "Internally Generated Revenue at State Level", which showed a high debt to revenue ratio for the first half of 2018 (H1'18).
The report showed that total states' Internally Generated Revenue, IGR, grew by 27.7 percent year-on-year (y/y) to N579.40 billion from N453.83 billion in H1'17.
Of the 36 states, 28 states grew their IGRs, while states such as Ebonyi, Anambra, Benue, Abia and Kebbi recorded declines in IGR by 21.79 percent to N2.46 billion, 21.62 percent to N7.07 billion, 18.86 percent to N6.06 billion, 12.29 percent to N6.98 billion and 10.85 percent to N2.03 trillion respectively in H1 2018.
Lagos retained its number one spot, with an IGR of N196.4 billion, up 16.9 percent y/y and Rivers State recorded N60.9 billion, the second largest state by IGR.
The report showed that not much changed in terms of revenue sources as federation account allocation inflows continued to account for more than 70 percent of the total revenue (FAAC + IGR) for most states. Net federation accounts allocation to states grew y/y by 65.14 percent to N1.23 trillion in H1 2018 from N0.74 trillion in H1 2017 amid increases in production and price of crude oil.
The states' total debt stood at N4.78 trillion in the year under review, comprising of N1.30 trillion external debt and N3.38 trillion domestic debt.
The high debt to revenue ratio, according to economy watchers, will put more pressure on fiscal operation of the states and also make implementation of capital expenditure more difficult.
In his reaction, Mustapha Wahab, a research analyst at Cordros Capital Limited, explained that adding growing debt to servicing cost and to the already depressed state revenues will put pressure on their fiscal operation. He said: "Currently a number of states can't cover their recurrent expenditures on the back of insufficient FAAC allocations despite gains from higher crude prices relative to last year and significantly low internally generated revenues.
"Adding growing debt service cost to the already depressed state revenues will further put pressure on fiscal operations of the federating units, the impact of which will not only make capital expenditure, CAPEX, implementation a tall order but overhead spending also."
According to him, the situation would mean growing risk of default on interest and principle payment for the states. He urged the states to increase their IGR to reduce the impact of declining crude oil price. "With IGR to FAAC ratio remaining abysmally low, states government must ramp up internally generated revenues to reduce the impact of volatile oil earnings on fiscal performance by significantly expanding the tax base and considerably monitoring revenue generating state owned corporations to effectively block all loopholes," he said.
Cowry Asset Management, a Lagos-based investment banking firm, said: "Given states' IGR of N579 billion and net Federal Accounts Allocation of N1.23 trillion in H1 2018, 'dependency multiple', FAAC to IGR, was 2.13 times.
In spite of the y-o-y increases in IGR and net Federation Accounts Allocation to the states by 27.7 percent and 65.14 percent respectively, the states' average total debt to gross revenue still remained high at 2.75 times in H1 2018.
"We opine that high debt to gross revenue ratios of the states would further increase their debt servicing costs which in turn would burden future generated income of the affected states going forward, given that most of the borrowed fund would have gone into recurrent expenses such as payment of salaries."
In a report titled, "State of States IGR in H1'18: Creating more "Lagos" across Nigeria", analysts at United Capital Plc, another investment banking firm, emphasised the need for the state to up their IGR in line with Lagos State while expressing concern at the underwhelming performance of other states.
They also pointed out the need to expand the revenue base across states, saying that it would reduce dependence on FAAC inflows, which is largely exposed to the vagaries of the oil market. Increasing the revenue base of the states, according to them, would limit future fiscal crisis. "In addition, this would boost the credit ratings of states and enhance their ability to finance developmental projects," they said.
"Further analysis of the IGR report indicated that Pay As You Earn, PAYE, is two times the size of FAAC inflow in Lagos and 1.1 times in Ogun States, implying that both states are significantly benefiting from a dominant formal sector relative to other states. Hence, to create more "Lagos States" across the country, there is a need for a concerted effort to develop the formal sector in the rest of the country. Put differently, tax authorities in other states may need to find creative ways to boost revenue from the informal sector going forward," they asserted.
LAGOS ASSEMBLY WANTS FULL IMPLEMENTATION OF TOURISM LAW
AJAGBE ADEYEMI TESLIM
Sponsored by: H&H
Lawmakers of the Lagos State House of Assembly on Tuesday called on Governor Babajide Sanwo-Olu to direct the Commissioner for Tourism, Arts and Culture, Mrs. Uzamat Akinbile-Yussuf to ensure continuous awareness relating to tourism.
They also urged the Governor to ensure the full implementation of the Tourism Law including the creation of a Tourism Agency as stipulated in a bill passed by the House since 2018.
The lawmakers debated the motion in commemoration of World Tourism Day 2022 at a Sitting presided over by the Speaker of the House, Rt. Hon. Mudashiru Obasa.
The Chairman of the Committee on Tourism Arts and Culture, Hon. Fatai Oluwa, who raised the motion, stated that the purpose of this year celebration themed 'Rethinking Tourism' is to focus on reviewing and redeveloping tourism after Coronavirus Pandemic.
He said Lagos State, being the Centre of Excellence, hopes to ensure that tourism potentials are explored in every area of the State.
"The House of Assembly passed the Lagos State Tourism Agency Law 2018 in order to develop and promote the State tourism investment, which aims to enhance revenue generation for the State. Unfortunately, this Law is yet to be implemented," he said.
He added that if this agency is established, it would encourage provision, improvement and marketing of tourism facilities in the State locally and internationally.
In his contribution, the Deputy Majority Leader, Hon. Noheem Adams said the main objective of the World Tourism Day is to celebrate and sensitise the world on the long term planning and development of tourism.
Globally, he said, tourism has been found to be lucrative and impact positively on the lives of the residents and users of tourist destination.
He urged the government to pay more attention to tourism in the State.
Also speaking, Hon. Adewale Temitope noted that Lagos State has lots of tourist sites.
He said these sites are tools for Internally Generated Revenue (IGR) and that most countries see tourism as sources of financing government.
"Since the House has passed a Law to enhance tourism in the State, it is on point to call on the Commissioner and all other agencies that are attached to Tourism Board with immediate effect to implement the Law," he said.
On his part, Hon. Victor Akande added that tourism helps create jobs and income generation.
He further noted that through tourism, foreign investors can be attracted thus creating economic value for the State.
Hon. Desmond Elliot, who also contributed, commended Lagos for currently building a Film Village.
He, however, noted that the State had more to do in relation to the sector.
The House adjourned to Monday, October 3, 2022 after a voice vote by members present.
HURIWA TO PRESIDENT BUHARI-: CONFER SECOND HIGHEST NATIONAL HONOUR ON MARWA;
AJAGBE ADEYEMI TESLIM
As some Nigerians are pencilled down to be honoured with national awards by President Muhammadu Buhari, a renowned civil society organization- HUMAN RIGHTS WRITERS ASSOCIATION OF NIGERIA (HURIWA) has urged President Muhammadu Buhari to confer the second highest national honour of Grand Commander of the Order of Niger (GCON) to the Chairman, Chief executive Officer of the National Drugs Law Enforcement Agency(NDLEA) Brigadier General Mohammed Buba Marwa (rtd) for exhibiting uncommon leadership traits and high ethical values in his task.
HURIWA said the President Muhammadu Buhari's administration will be remembered even if for no other positive legacies but for making one of the best choices of appointing one of the few fearless, consistently patriotic and a high valued Professionally trained soldier Brigadier General Mohammed Buba Marwa as the Head of the NDLEA which hitherto had apparently collapsed under the heavy weight of alleged corruption, managerial inertia, administrative compromises and weak institutional enforcement of the relevant law just as the Rights group stated that since coming on board, General Marwa alongside his seasoned management team have reformed the NDLEA and have waged successful war on drugs which primarily is targeted at uprooting the menace by cutting off the head of the snake by way of arresting the major barons fueling the drugs industry in Nigeria.
HURIWA further noted that the current hierarchy of the NDLEA has done a lot of spade works to infuse professionalism, discipline and competency on the operations of the anti narcotics agency and has made it one of the most respected law enforcement agency in the Country today
HURIWA said: "We in the organised civil rights community are pleased to note that the National Drug Law Enforcement Agency (NDLEA) has verifiably secured the conviction of 984 drug offenders and traffickers in the last six months. Just as the NDLEA has established rehabilitation centres to cater for the identifiable 15 million Nigerians who are into drug addiction, a situation that we in the civil Rights body think that this national emergency needs all Nigerians to combat for the sustainability and continuous human resource development in the Country".
HURIWA recalled too that few days back, the National Drug Law Enforcement Agency (NDLEA) made the highest cocaine seizure in Nigeria's history when the anti-narcotics agency announced the bust of a major warehouse in an estate in the Ikorodu area of Lagos containing about 1.8tons (1,855 kilograms) of the illicit drug, worth more than $278, 250,000, according to spokesman Femi Babafemi were recovered.
HURIWA is pleased that the NDLEA apart from discovering these huge amounts of hard drugs also arrested four significant drugs barons including a Jamaican and the warehouse manager, in an intelligence-led operation that lasted two days across different locations in Lagos. The kingpins are Soji Jibril, 69, an indigene of Ibadan, Oyo; Emmanuel Chukwu 65, from Ekwulobia, Anambra; Wasiu Akinade, 53, from Ibadan, Oyo; Sunday Oguntelure, 53, from Okitipupa, Ondo and Kelvin Smith, 42, a native of Kingston, Jamaica.
HURIWA stated that the latest finding by NDLEA will significantly clean up the bad international image of Nigeria because the barons arrested belong to an international drug syndicate that the NDLEA has been trailing since 2018 just as they were reportedly picked from hotels and their hideouts in different parts of Lagos between Sunday night and Monday of last week.
HURIWA through its National Coordinator Comrade Emmanuel Onwubiko said it is therefore recommending to President Muhammadu Buhari to confer the second highest national honour this year's Independence anniversary on the Chairman of the NDLEA General Marwa as a way of commending the NDLEA and to encourage and motivate their operatives to do more to rid Nigeria of hard drugs and to bring positive global image to the Country.
GOCOP confab'22: Delta, Lagos, NIMASA, Chevron, NDDC, Access Bank, Unity Bank, Glo join partners
AJAGBE ADEYEMI TESLIM
Sponsored by: H&H
The momentum has continued to rise for the sixth annual conference of the Guild of Corporate Online Publishers (GOCOP) as more corporate partners emerge for the event scheduled for Thursday, October 6 at esteemed Sheraton Hotel, Ikeja-Lagos.

The chairman, 2022 Conference Committee, Mr. Ken Ugbechie revealed on Monday that the latest partners comprised of Delta State and Lagos State, in addition the Nigerian Maritime Administration and Safety Agency (NIMASA), Chevron Nigeria Limited, and Niger Delta Development Commission (NDDC).

A press statement by GOCOP Publicity Secretary, Remmy Nweke, also quoted Ugbechie as saying that others are the Central Bank of Nigeria (CBN), Access Bank Plc, Unity Bank plc and Globacom.

This year's theme, Ugbechie noted would focus on "2023 Elections: Managing the Process for Credible Outcome" with the keynote speaker being the Chairman of the Independent National Electoral Commission (INEC), Prof. Mahmood Yakubu, while the chairman of the day would the founder, Centre for Alternative Policy Perspectives and Strategy (CAPPS) Dr. Umar Ardo.

Whereas the panelists, he said could include the lawyer-activist cum Senior Advocate of Nigeria (SAN), Mr. Ebun-Olu Adegboruwa, former Inspector General of Police, Dr. Solomon E. Arase, and Dr. Chichi Aniagolu-Okoye of Ford Foundation.

Before now, GOCOP 2022 conference has announced earlier partnerships with the Nigeria Incentive-Based Risk Sharing System for Agricultural Lending (NIRSAL Plc.), Nigerian Communications Commission (NCC), Nigerian Content Development & Monitoring Board (NCDMB), and Nigerian National Petroleum Corporation (NNPC), as well as the First Bank Plc, Nigeria Liquefied National Gas (NLNG) Limited, The Presidency, Wema Bank, Nigeria Ports Authority (NPA) etcetra.

Further, Ugbechie assured that this year's conference slated to hold barely five months to the 2023 general elections provides a roadmap for political actors and the various publics on the need to play by the rules and conform to acceptable electoral behavior.

Highlight expected at this year's conference, he said, is a business luncheon with GOCOP partners on Wednesday, October 5, at the same venue.

Former speakers at GOCOP conferences include Rev. Matthew Hassan Kukah, the Bishop of the Catholic Diocese of Sokoto who took podium in 2019 to lecture on "Economy, Security and National Development: The Way Forward".
In 2021, Mr. Boss Mustapha, Secretary to the Government of the Federation keynoted the Conference in his capacity as Chairman of the Presidential Task Force on Covid-19. He spoke on: "Post Covid-19 Pandemic: Recovery and Reconstruction in Nigeria."

"The Guild was established to ensure that online publishers uphold the tenets of journalism in doing their jobs and our membership is a constellation of Editors and senior journalists who, having distinguished themselves in their various stations, ventured into online publishing which is both the present and future of journalism globally," Ugbechie recollected.

Stressing that the conference is therefore a fitting platform for the distillation and sharing of ideas from a carefully chosen array of resource persons cutting across the entire socio-political ecosystem.
GOCOP intends to use the opportunity of the conference to moderate the already tense political climate as well as to proffer solutions to current and anticipated challenges arising from the elections."