State Governments Revenue To Be Strained over High Debt-To-Revenue Ratio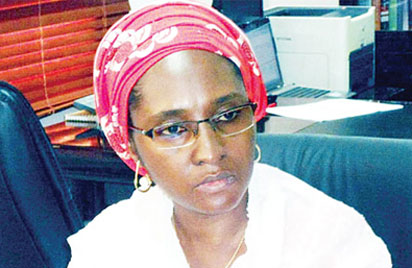 Eniola Olayemi

The revenue of the states in the country will be further strained in the coming months owing to their rising debt portfolio and cost of servicing those debts.
This is coming on the back of the latest report on the states' internally generated revenue by the National Bureau of Statistics (NBS), tagged, "Internally Generated Revenue at State Level", which showed a high debt to revenue ratio for the first half of 2018 (H1'18).
The report showed that total states' Internally Generated Revenue, IGR, grew by 27.7 percent year-on-year (y/y) to N579.40 billion from N453.83 billion in H1'17.
Of the 36 states, 28 states grew their IGRs, while states such as Ebonyi, Anambra, Benue, Abia and Kebbi recorded declines in IGR by 21.79 percent to N2.46 billion, 21.62 percent to N7.07 billion, 18.86 percent to N6.06 billion, 12.29 percent to N6.98 billion and 10.85 percent to N2.03 trillion respectively in H1 2018.
Lagos retained its number one spot, with an IGR of N196.4 billion, up 16.9 percent y/y and Rivers State recorded N60.9 billion, the second largest state by IGR.
The report showed that not much changed in terms of revenue sources as federation account allocation inflows continued to account for more than 70 percent of the total revenue (FAAC + IGR) for most states. Net federation accounts allocation to states grew y/y by 65.14 percent to N1.23 trillion in H1 2018 from N0.74 trillion in H1 2017 amid increases in production and price of crude oil.
The states' total debt stood at N4.78 trillion in the year under review, comprising of N1.30 trillion external debt and N3.38 trillion domestic debt.
The high debt to revenue ratio, according to economy watchers, will put more pressure on fiscal operation of the states and also make implementation of capital expenditure more difficult.
In his reaction, Mustapha Wahab, a research analyst at Cordros Capital Limited, explained that adding growing debt to servicing cost and to the already depressed state revenues will put pressure on their fiscal operation. He said: "Currently a number of states can't cover their recurrent expenditures on the back of insufficient FAAC allocations despite gains from higher crude prices relative to last year and significantly low internally generated revenues.
"Adding growing debt service cost to the already depressed state revenues will further put pressure on fiscal operations of the federating units, the impact of which will not only make capital expenditure, CAPEX, implementation a tall order but overhead spending also."
According to him, the situation would mean growing risk of default on interest and principle payment for the states. He urged the states to increase their IGR to reduce the impact of declining crude oil price. "With IGR to FAAC ratio remaining abysmally low, states government must ramp up internally generated revenues to reduce the impact of volatile oil earnings on fiscal performance by significantly expanding the tax base and considerably monitoring revenue generating state owned corporations to effectively block all loopholes," he said.
Cowry Asset Management, a Lagos-based investment banking firm, said: "Given states' IGR of N579 billion and net Federal Accounts Allocation of N1.23 trillion in H1 2018, 'dependency multiple', FAAC to IGR, was 2.13 times.
In spite of the y-o-y increases in IGR and net Federation Accounts Allocation to the states by 27.7 percent and 65.14 percent respectively, the states' average total debt to gross revenue still remained high at 2.75 times in H1 2018.
"We opine that high debt to gross revenue ratios of the states would further increase their debt servicing costs which in turn would burden future generated income of the affected states going forward, given that most of the borrowed fund would have gone into recurrent expenses such as payment of salaries."
In a report titled, "State of States IGR in H1'18: Creating more "Lagos" across Nigeria", analysts at United Capital Plc, another investment banking firm, emphasised the need for the state to up their IGR in line with Lagos State while expressing concern at the underwhelming performance of other states.
They also pointed out the need to expand the revenue base across states, saying that it would reduce dependence on FAAC inflows, which is largely exposed to the vagaries of the oil market. Increasing the revenue base of the states, according to them, would limit future fiscal crisis. "In addition, this would boost the credit ratings of states and enhance their ability to finance developmental projects," they said.
"Further analysis of the IGR report indicated that Pay As You Earn, PAYE, is two times the size of FAAC inflow in Lagos and 1.1 times in Ogun States, implying that both states are significantly benefiting from a dominant formal sector relative to other states. Hence, to create more "Lagos States" across the country, there is a need for a concerted effort to develop the formal sector in the rest of the country. Put differently, tax authorities in other states may need to find creative ways to boost revenue from the informal sector going forward," they asserted.
Ethnos Unveils Aquila, an AI Powered Mobile Application Security Platform, at Zenith Bank Tech Fair 2023
AJAGBE ADEYEMI TESLIM
SPONSORED BY: H&H
Ethnos, a cybersecurity firm based in Lagos Nigeria, marked a significant milestone at the Tech Fair 2023 organized by Zenith Bank by introducing Aquila, a mobile application scanning and security solution. This strategic move solidifies Ethnos' position as an innovative cybersecurity firms in the country, showcasing their commitment to advancing cybersecurity through groundbreaking innovation.
The introduction of Aquila was took at the just concluded Tech Fair 2023, where Ethnos captivated technology enthusiasts, stakeholders and spectators with an impressive display of their world-class mobile application solution.
Peter Ejiofor, the Chief Executive Officer of Ethnos expressed his enthusiasm for the invitation to the fair by Zenith Bank Plc, highlighting the confidence and trust the bank has placed in Ethnos over the years.
Ejiofor stated, "Being part of this event is a testament to the level of confidence Zenith Bank and the organizers have in us. Our longstanding relationship with the bank has been instrumental in establishing this trust. We are here to showcase our expertise, built over decades in the cybersecurity domain, and highlight our commitment to providing top-notch solutions."
Addressing the media, Ejiofor explained, "that Aquila is a powerful software that scans .apk, ipa files for vulnerabilities, including comprehensive protection and monitoring of your mobile apps for potential threats. This development aligns with our mission to bring world-class cybersecurity solutions to their customers and empower local talent in the field."
Olamide Ajayi, head, development for Aquila, emphasized the significance of their product, stating, "Aquila is security platform that scans mobile apps for insceure data storage, insecure communications, weak authentication, insufficient cryptography, weak authorisation, client code quality, code tampering and lots more. The platform also prevents your app from reverse engineering and safeguarding it against cyber threats. It is a must-have solution for organisations that have mobile application ensuring the security of their products from breaches."
In addition to aquila, Ethnos also presented her cost efficient Managed SIEM solution designed for cyber threat monitoing, prevention and remediation. Miracle Chukwudebe, a Security Architect with Ethnos, highlighted their focus on providing affordable cybersecurity solutions for small businesses. "We understand the budget constraints faced by SMEs, and that's why we offer Managed Security solutions that are cost-effective."
Ejiofor concluded, "As an organization, we take pride in our world-class team, comprising Security Architects, Implementers, Engineers, Consultants, Developers, Product Managers, and Customer Experience Personnel. Working diligently to ensure the safety of their clients' cyber assets."
Ethnos also showcased some of their security solutions including Security Training, Managed Security Services, Compliance Certification (BAU), CISO as a Service. The event also served as a platform to announce their latest offerings, particularly in the realm of Managed SIEM Platform, designed to improve the protection of digital asset.
The Zenith Bank Tech Fair 2023, dedicated to fostering a deeper understanding and utilization of emerging technologies, features Zecathon, providing startups and tech enthusiasts with a platform to present innovative solutions.
The fair also includes a tech exhibition with leading IT firms, spanning cybersecurity solution providers to Fintechs. Exceptional ideas presented at the fair stand a chance to win grants and support from Zenith Bank.Ethnos is a leading indigenous cybersecurity firm committed to providing world-class cybersecurity solutions.
With decades of experience, Ethnos has established itself as a trusted partner for businesses, offering a comprehensive suite of services to safeguard against cyber threats.
Transcorp Plc Wins Four Awards at the International Business Magazine Awards 2023
AJAGBE ADEYEMI TESLIM
SPONSORED BY: H&H
Transnational Corporation Plc (Transcorp) has won four awards at the International Business Magazine Awards 2023, highlighting the company's outstanding performance and dedication to corporate governance, as well as environmental, social, and governance (ESG) standards.
The company emerged victorious in four key categories: Most Diversified Conglomerate in Nigeria 2023, Best Corporate Governance Company Nigeria 2023, Best ESG Conglomerate in Nigeria 2023, and Best CSR Initiatives Nigeria 2023.
Transcorp Plc has long been a trailblazer in the industry, and these awards serve as a testament to the company's unwavering commitment to excellence across various parts of its operations.
International Business Magazine conducts its annual awards ceremony annually to commemorate the top companies of Middle East, Africa, Europe, Asia and The Americas.
Transcorp Group is a publicly quoted Conglomerate with a shareholder base of approximately 300,000. The Group's diverse portfolio comprises strategic investments in the Power, Hospitality, and Energy sectors. Among its notable businesses are Transcorp Hilton Abuja, Transcorp Hotels Calabar, Transcorp Power, Transafam Power, and Transcorp Energy.
SANWO-OLU HAILS MORAYO AFOLABI-BROWN'S APPOINTMENT AS MD OF TVCe
AJAGBE ADEYEMI TESLIM
SPONSORED BY: H&H
Lagos State Governor, Mr. Babajide Sanwo-Olu, has congratulated popular television presenter, Dr. Morayo Afolabi-Brown, on her appointment as the Managing Director of TVCe, the Entertainment Channel of TVC Communications. 
He said the new role given to Afolabi-Brown, the host of the TVC's breakfast programme, 'Your View' is well deserved.
Governor Sanwo-Olu in a statement issued on Thursday by his Chief Press Secretary, Mr. Gboyega Akosile, said Afolabi-Brown's appointment as Managing Director of TVCe is inspirational to young media practitioners that they can get to the top position of their career with hardwork, commitment and discipline.
He said: "The appointment of Dr. Morayo Afolabi-Brown as the Managing Director of TVCe, the Entertainment Channel of TVC Communications, is deserving having distinguished herself at TVC Communications and the media industry for almost two decades.
"Morayo Afolabi-Brown is one of the most influential women presenters not only in Nigeria but Africa. She has been recognised as one of the top 25 most influential women in Journalism Africa (WIJA) 2020 where she ranked 18th on the list.
"I believe strongly that Morayo Afolabi-Brown's new appointment is an inspiration to young media practitioners, particularly members of staff of TVC Communications, that they can get to the top of their career in the company if they put in a little more than is expected from them by their employers.
"Morayo Afolabi-Brown's new role attests to her exceptional track record of achievements in TVC Communications as a former Deputy Director of Programmes TVC News, where she created content on three independent channels for broadcast. She has also made a lot of impact as a host in addressing basic issues in society through the TVC's breakfast show 'Your View,' programme.